Characterized by a refined design and its extremely compact dimensions (zero tail with extending undercarriage), the 15ZT is a valuable ally on any construction site.
It can be equipped with a self-supporting canopy to facilitate craning and moving. Or with a cabin that offers a driving experience comparable to that of a higher segment machine.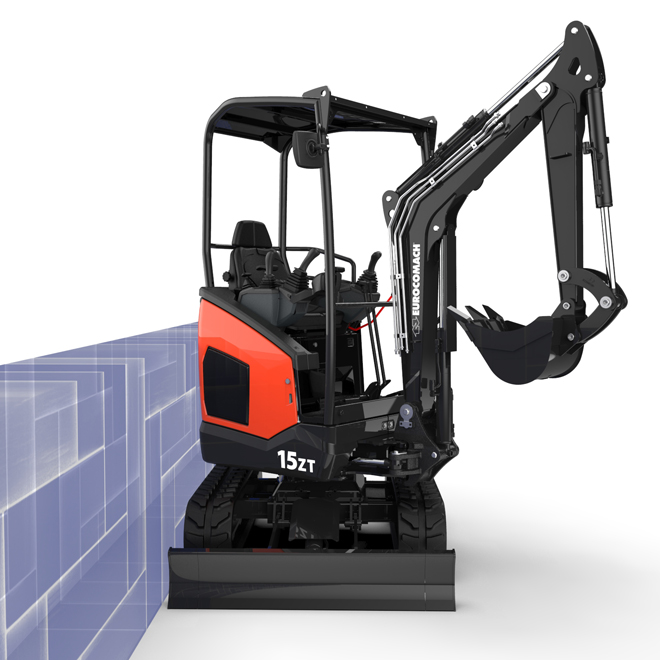 ZERO TAIL
The 15ZT with the extended undercarriage has no rear overhang. He always rotates with its tail, within the width of the tracks, which favors more complex operations, even in tight spaces.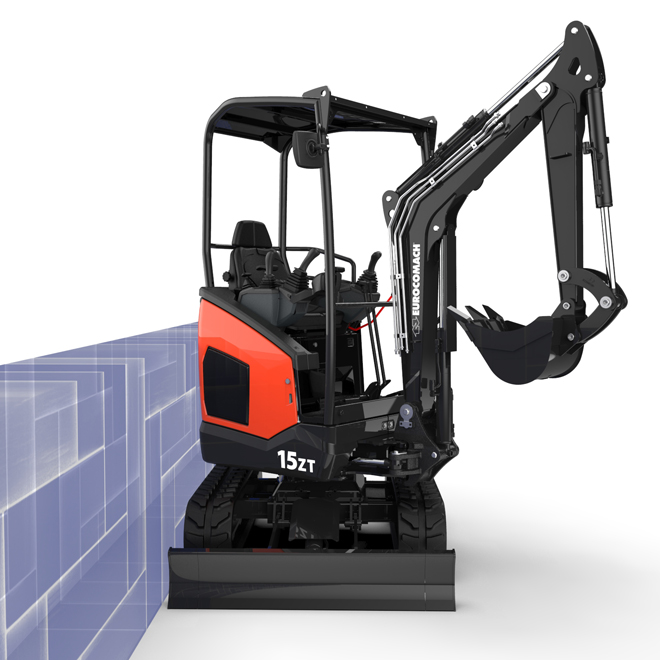 REAR TANK
The into the tailgate integrated tank, allows to use a driver's seat that is more spacious and comfortable for the operator.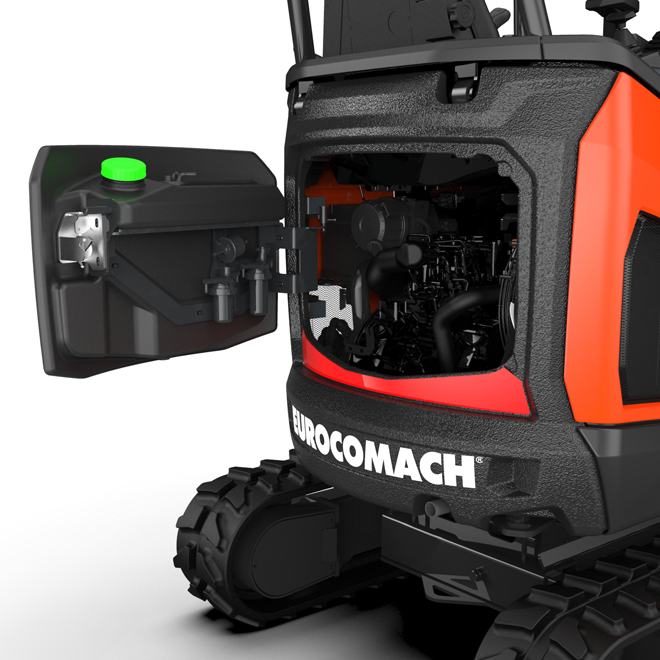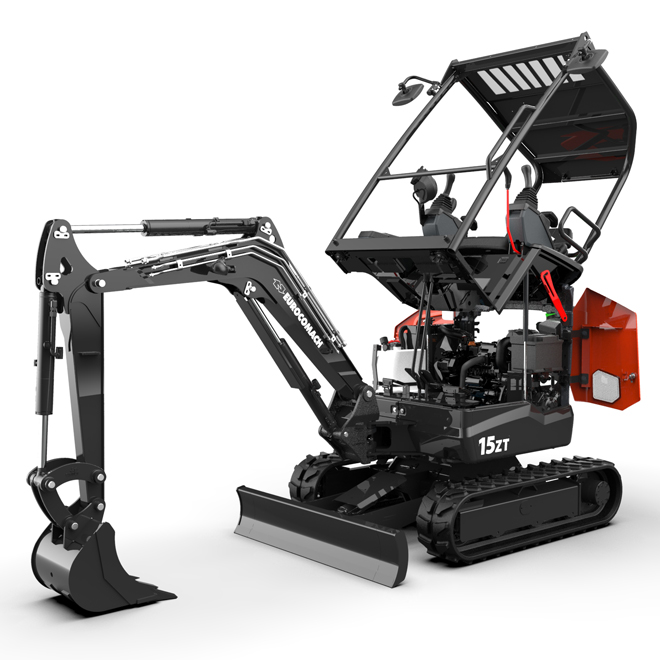 MAINTENANCE CONFORT
Thanks to the easily foldable roll bar or cabin and the possibility to open easily the side and rear hoods, there is a high level of accessibility to the hydraulic components, which significantly reduces maintenance times.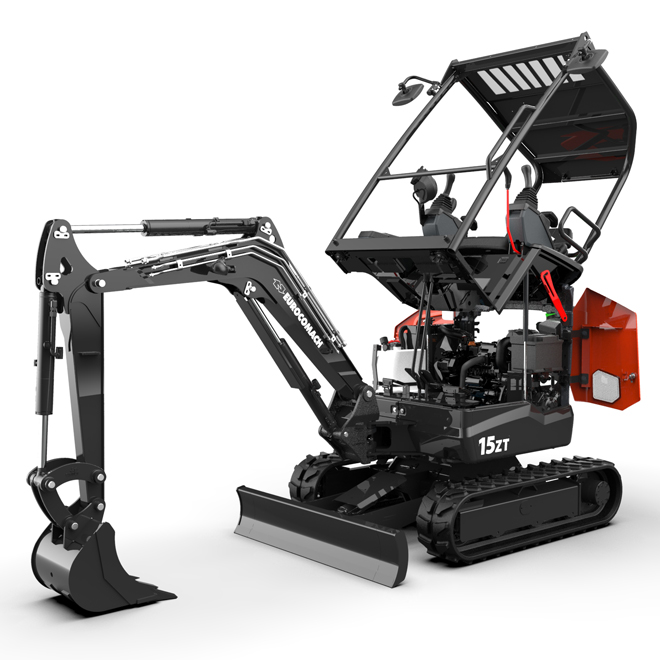 Do you need help?
If you need more information or if you want to request a quote, our consultants are at your disposal.
Contact us