The 19TR is the first serial-produced TWO PIECES BOOM model in its class. Equipped with an 18 HP combustion engine, it was designed and built to achieve high performance with compact dimensions.
Its compact short round profile with an overhang of only 65 mm, allows the machine to be used on construction sites with limited space.
The sensitive and precise control of the positioning, the boom swing and additional hydraulic is made possible by the electro-proportional rollers positioned on the joysticks.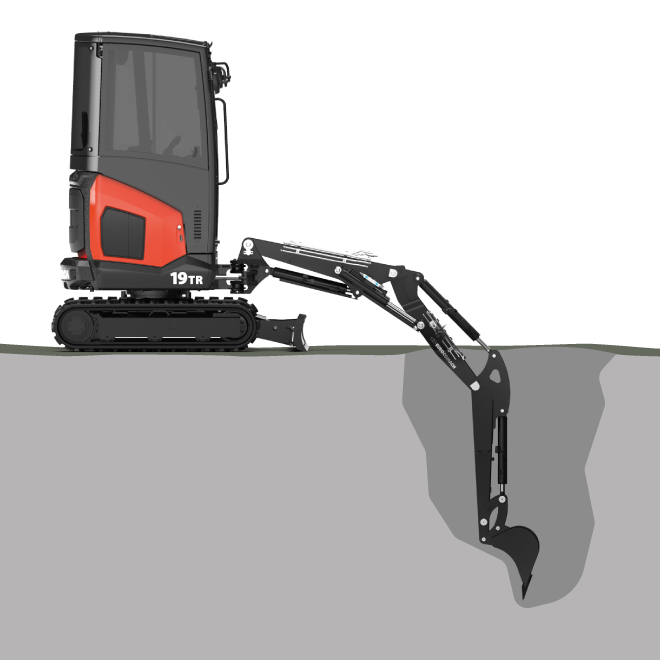 TWO PIECES BOOM
The two pieces offers an extreme versatility in excavation and load handling work, even close to the machine.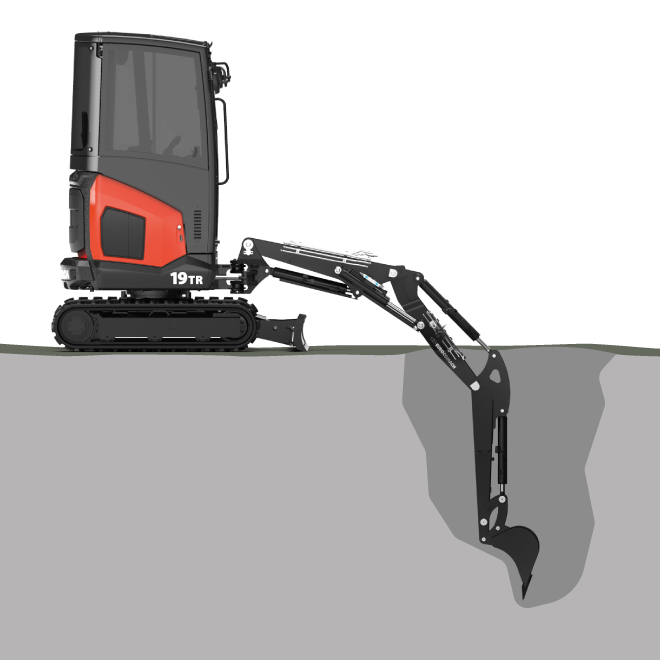 ENGINE AND PUMP
The combustion engine 13.7 KW - 18.6 HP and the hydraulic pumps 18 + 18 + 13.1 (It / min) guarantee top performance in its class.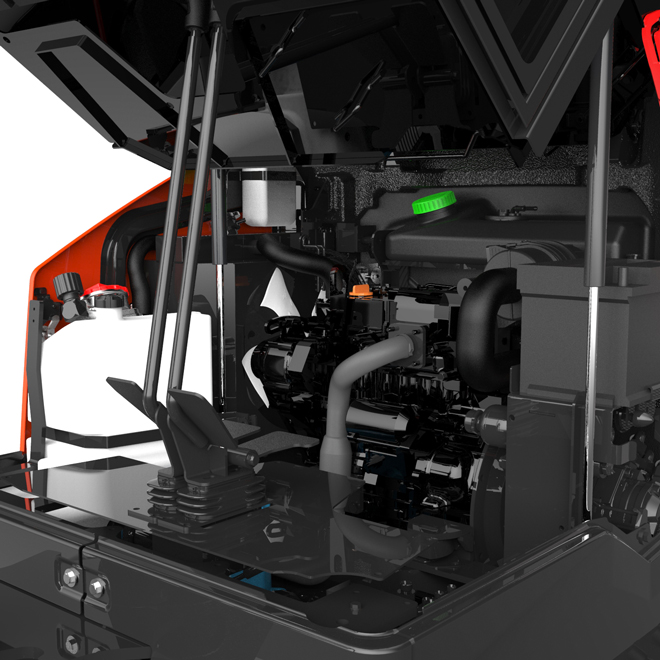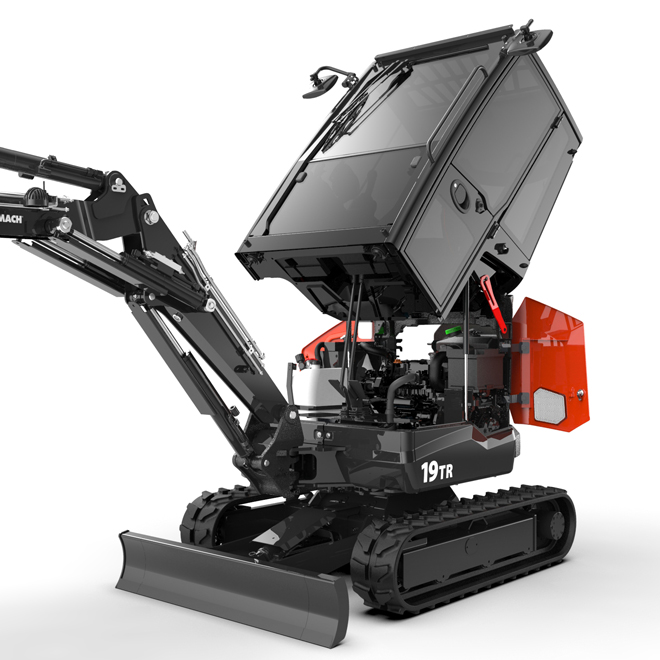 MAINTENANCE CONFORT
Thanks to the easily foldable roll bar or cabin and the possibility to open easily the side and rear hoods, there is a high level of accessibility to the hydraulic components, which significantly reduces maintenance times.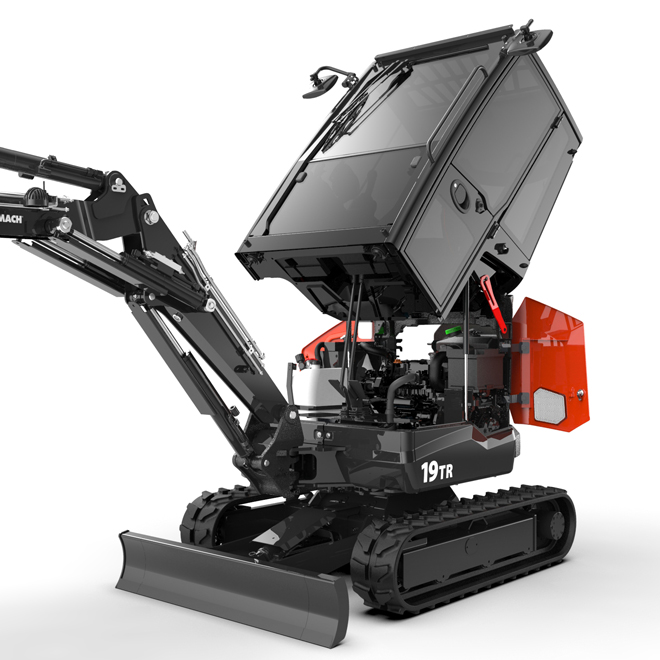 Do you need help?
If you need more information or if you want to request a quote, our consultants are at your disposal.
Contact us