With its short radius profile, the 55TR is extremely compact and at the same time performing, thanks also to the versatility of its triple boom. The engine is the same as the zero tail model (50ZT), with a power of 42,6 kW and an electronically controlled Load Sensing hydraulic system that makes the 4-5,5 ton range one of the most demanded on the market.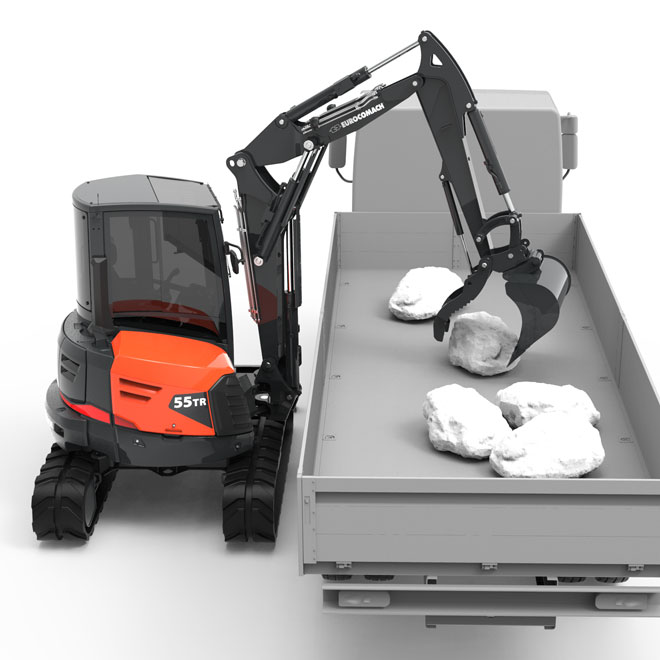 THREE PIECES BOOM
The triple boom is a very appreciated feature because it grants the machine a unique versatility: from excavation operations to load handling, the operator can work safely even in narrow spaces and also close to the machine itself.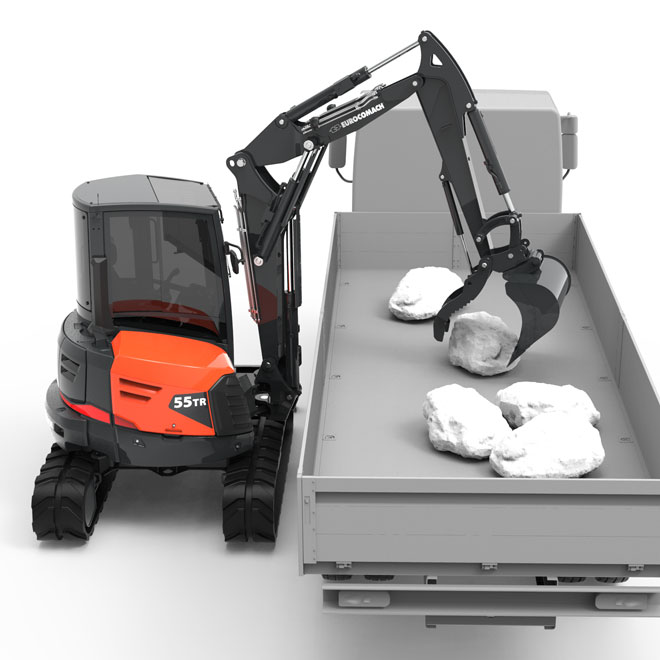 STAGE 5 ENGINE AND FAN DRIVE SYSTEM
The engine gives the machine an above average power (42,6 kW - 57,9 HP) and, thanks to the combination of Turbo, DPF and Fan Drive system, makes it even quieter and more comfortable. Thanks to the reverse function of the fan (with automatic or manual activation) cleaning operations of the radiator cores are prompt and easy.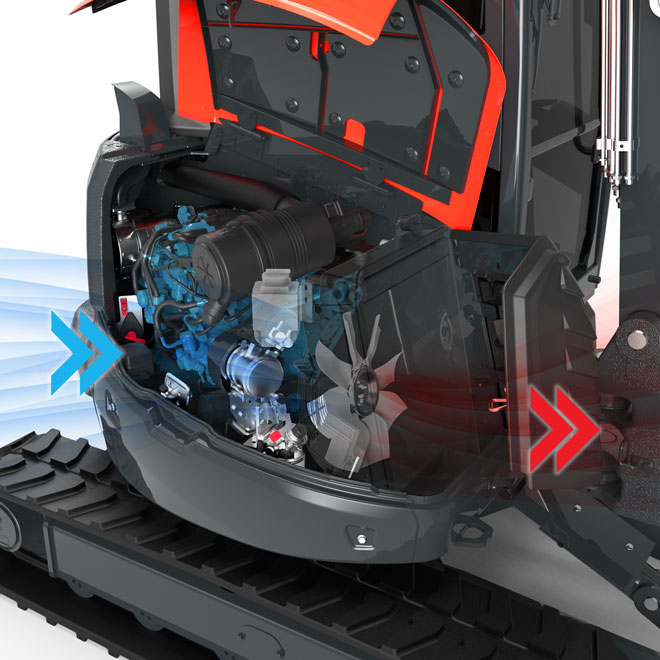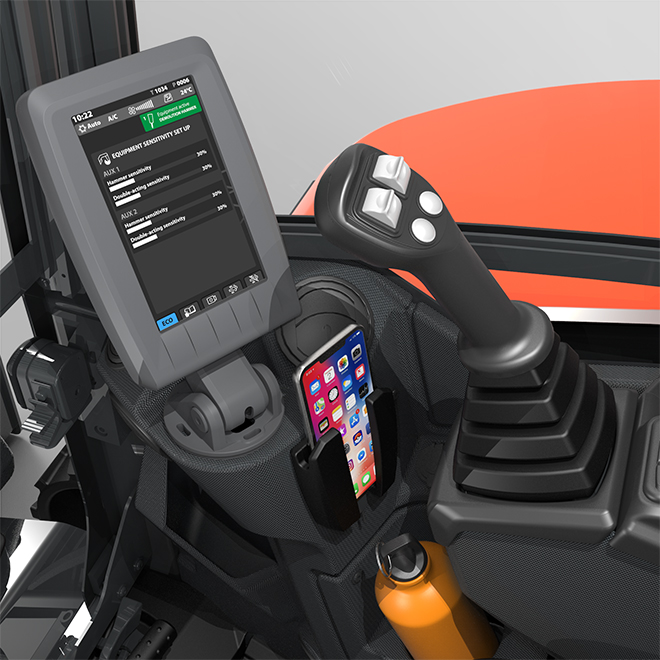 MULTIFUNCTION ON-BOARD DISPLAY
The 7 ″ multifunction display allows the operator to continuously check the status of the machine, to choose and customize the various configurations using simple and intuitive commands. The use of any type of attachment is facilitated by the possibility of setting and saving the different parameters of the auxiliary systems, such as the flow rate.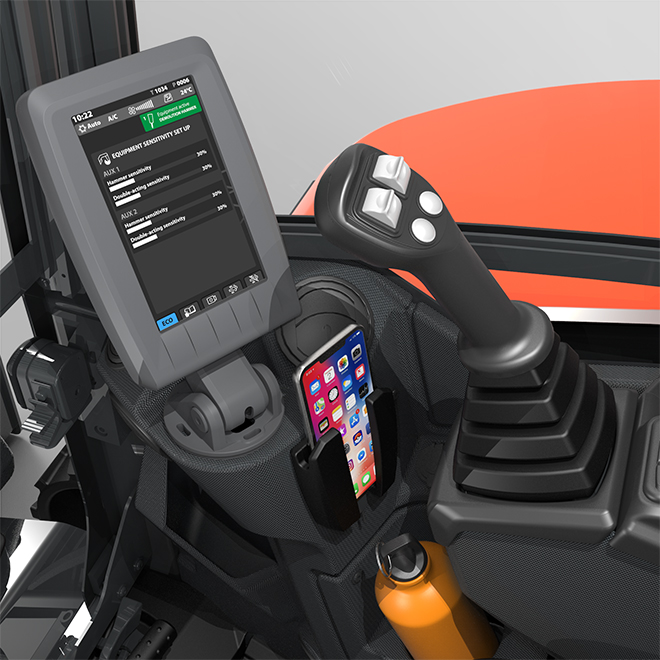 Do you need help?
If you need more information or if you want to request a quote, our consultants are at your disposal.
Contact us