The new 45TR is the first model with a triple boom in its segment, a true ally on all types of construction sites. Its short radius feature allows this machine to keep a real compact design, with a protrusion of only 100 mm. The combination of the Turbo engine (33 kW), the Load Sensing hydraulic system with electronically managed pump and the electro-proportional controls makes this model equal to higher category machines.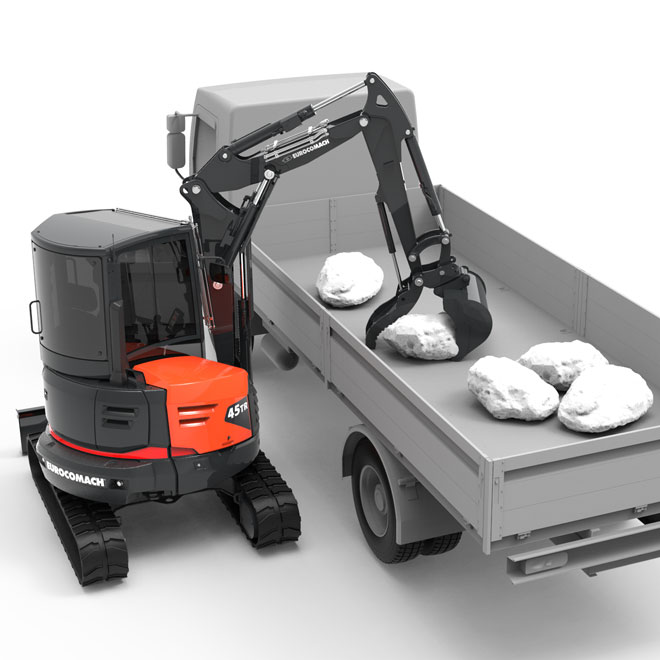 THREE PIECES BOOM
The triple boom is a very appreciated feature because it grants the machine a unique versatility: from excavation operations to load handling, the operator can work safely even in narrow spaces and also close to the machine itself.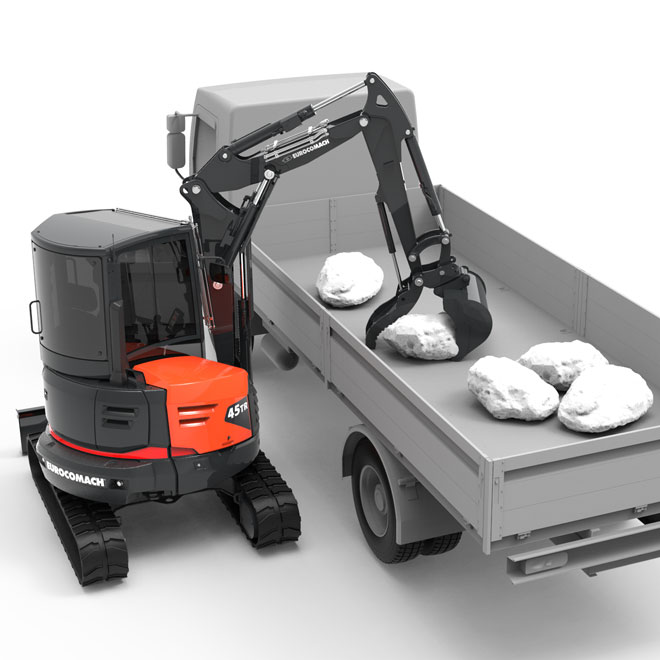 FAN DRIVE SYSTEM
The machine is equipped with Fan Drive, that makes the cooling system more quiet and efficient. Thanks to the reverse function of the fan (with automatic or manual activation) cleaning operations of the radiator cores are prompt and easy.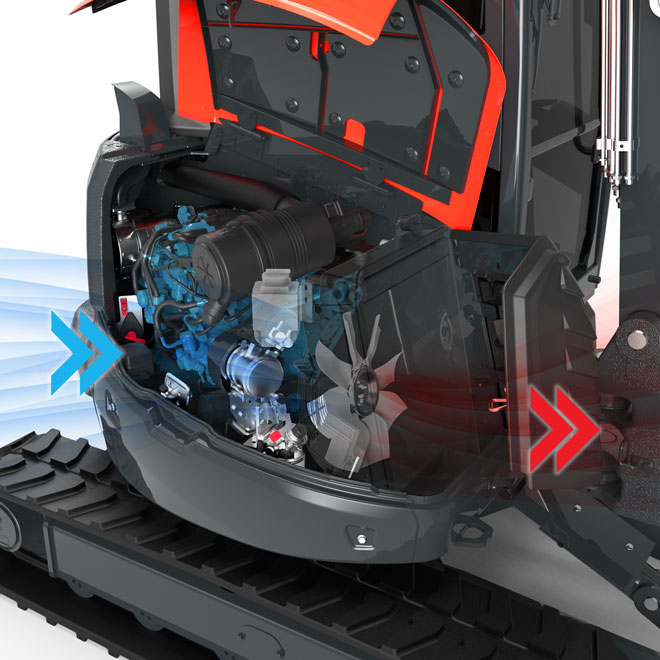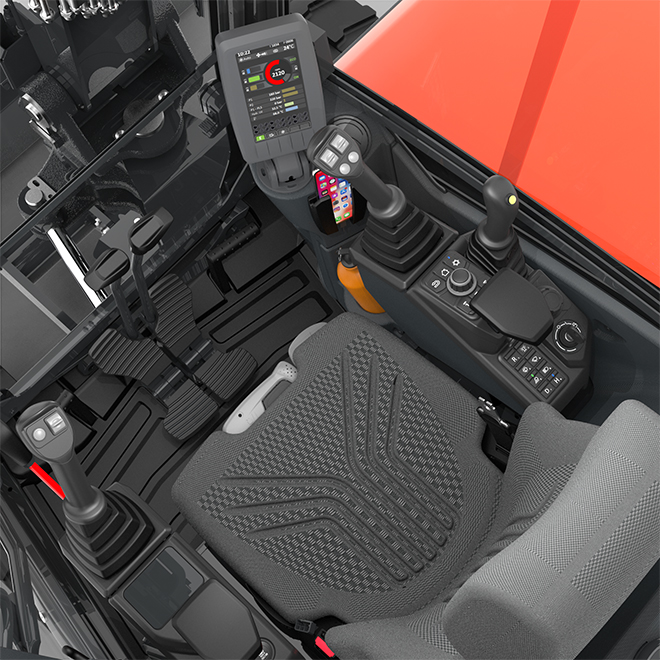 COMFORT ON BOARD
Great attention has been paid to the ergonomics of the driver's workplace: the cabin is wide and confortable and the control panel is complete and intuitive, thanks to the new on-board computer imported from higher segment models.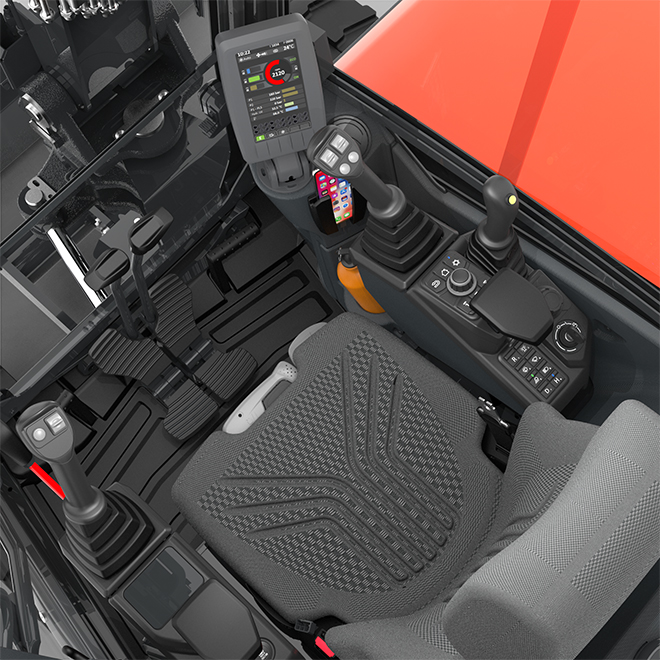 Do you need help?
If you need more information or if you want to request a quote, our consultants are at your disposal.
Contact us