18TL is the new compact tracked loader with an operating weight of 4,300 kg and a completely renewed design.
The cabin is wide and panoramic, with a sliding front door that allows the operator to work with maximum safety even with the open door.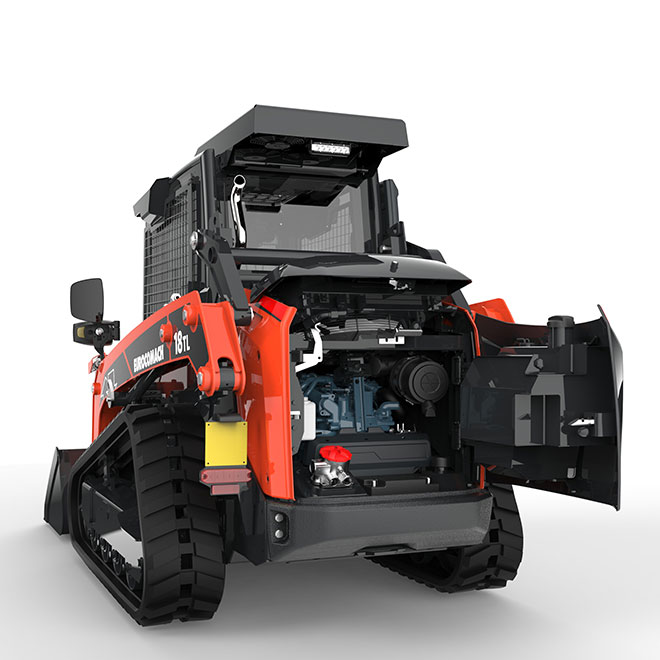 VERSATILITY OF USE
The powerful Kubota Stage 5 engine, combined with the auxiliary high-flow system with maximum capacity of 125 litres and maximum pressure of 240 bars, guarantees considerable versatility of use of all the types of equipment on the market.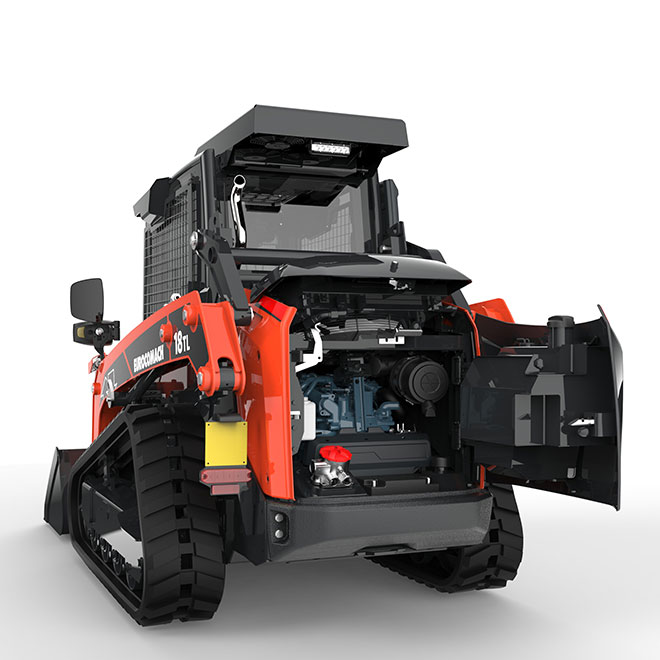 FAN DRIVE SYSTEM
The "Fan Drive" cooling system regulates the rotation speed of the fan according to the real cooling needs releasing it from the rpm of the engine, in order to keep the machine's performance constant even in hard working conditions and also reducing the noise.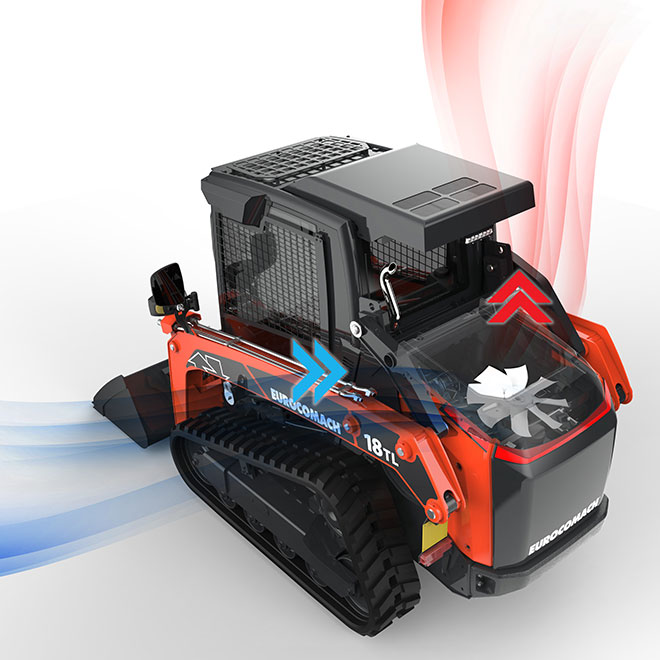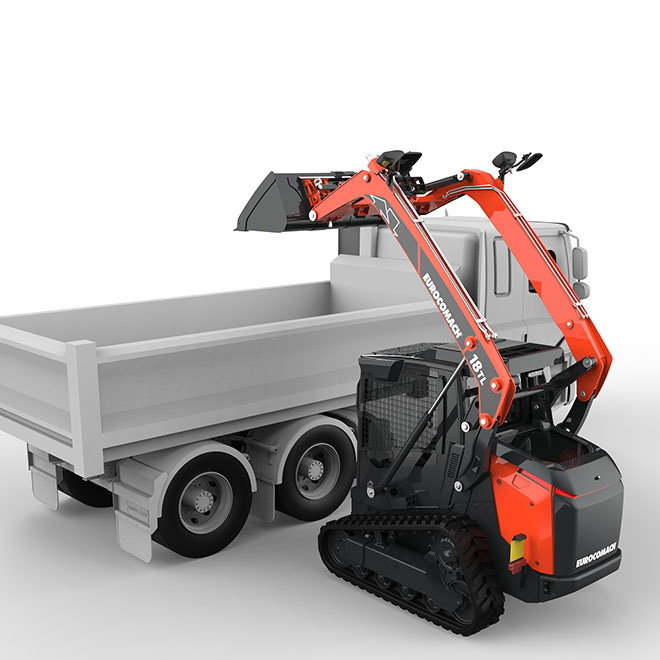 VERTICAL LIFT
Great attention has been paid to the design of the Vertical Lift system that allows to reach a high lifting level maintaining the stability of the machine at every loading position.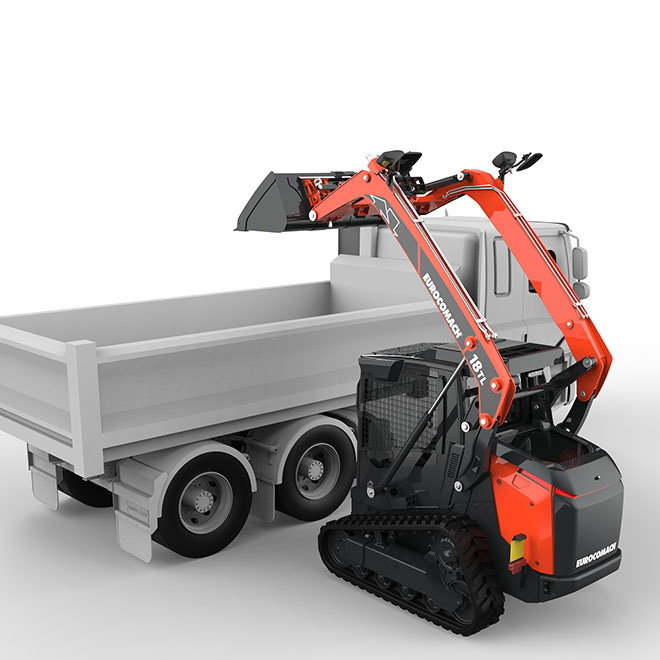 Discover the other products in the Eurocomach range.
Back to the catalog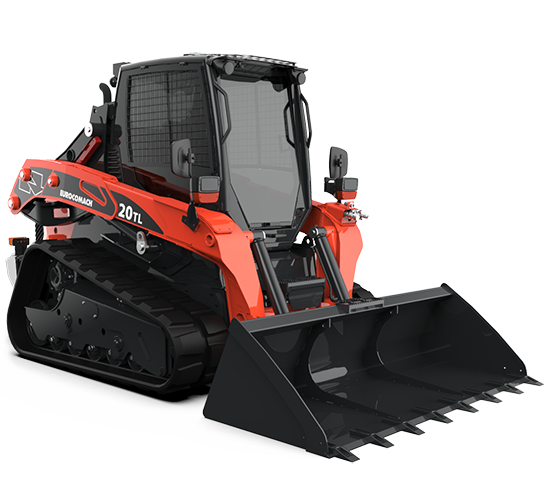 20TL
20TL offers comfort and visibility at the top of its class, combining excellent manoeuvrability with unequalled versatility.
READ MORE
Do you need help?
If you need more information or if you want to request a quote, our consultants are at your disposal.
Contact us