Compact but incredibly stable, 12ZT (zero-tail swing with widened carriage) is designed for excellent performance on any site, especially indoors.
12ZT does not have rear overhands, in fact the ballast remains inside the footprint of the caterpillars allowing the operator to easily work even in confined spaces.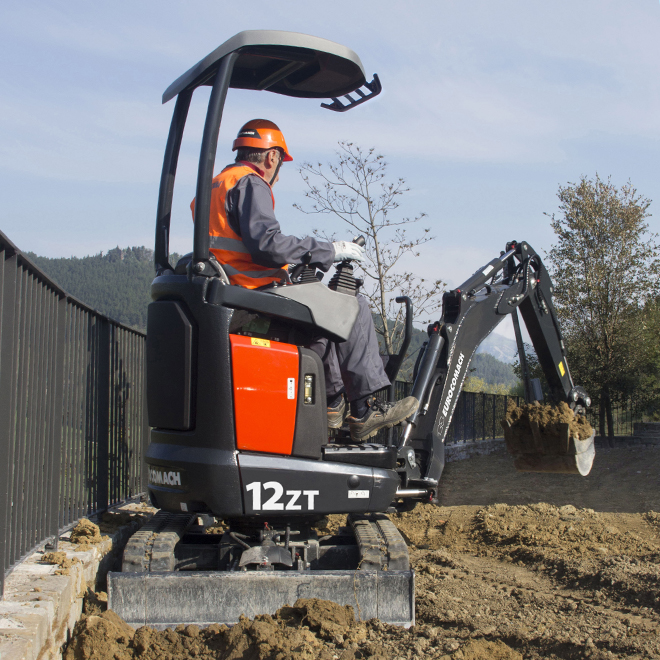 COMFORT ON BOARD
The driving position has been studied in order to give maximum comfort for the operator: power-assisted controls, wrist rests and plenty of leg room.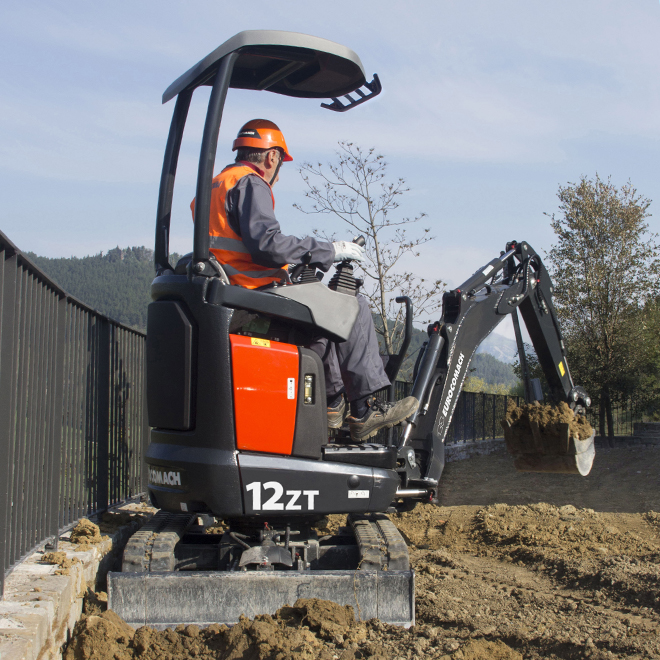 EVERY COMMAND IN YOUR HANDS
The swing controls and the auxiliary hydraulic system are controlled by precise and easy-to-use proportional electro-hydraulic rollers positioned on the joystick.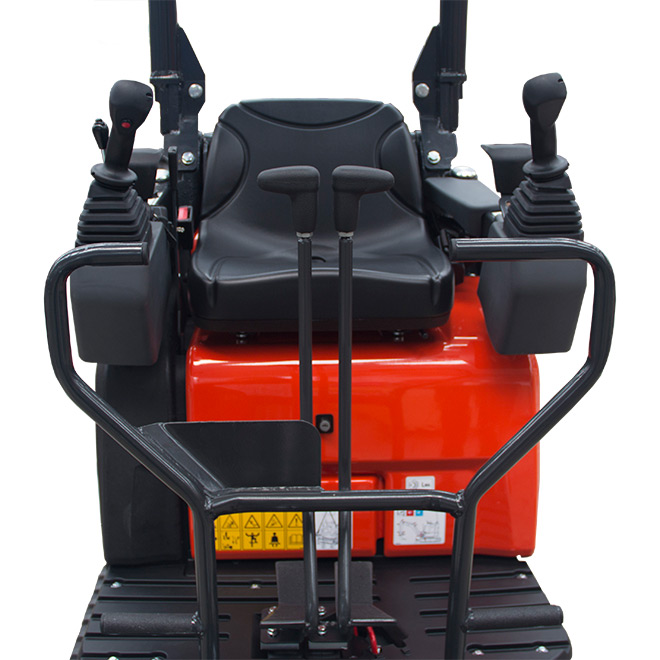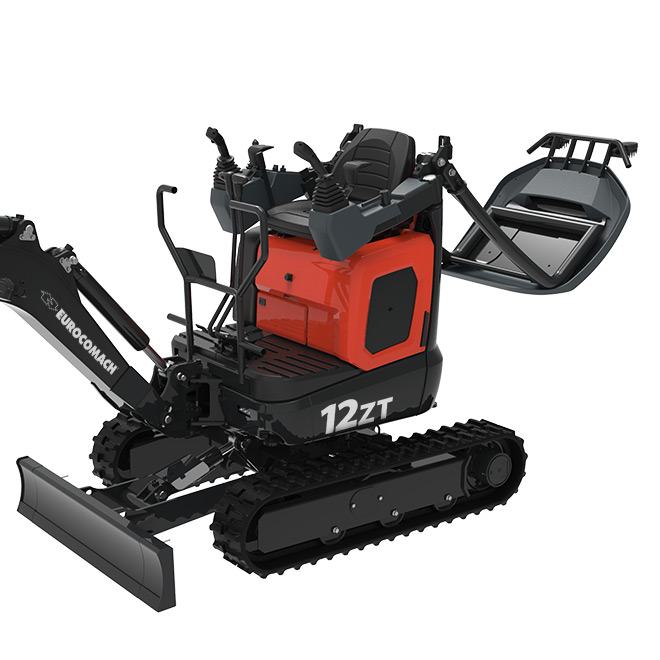 FOLDING ROLL-BAR
By simply removing two screws, the roll-bar can be folded back, an operation which allows for extreme ease of movement even in spaces with limited height clearance.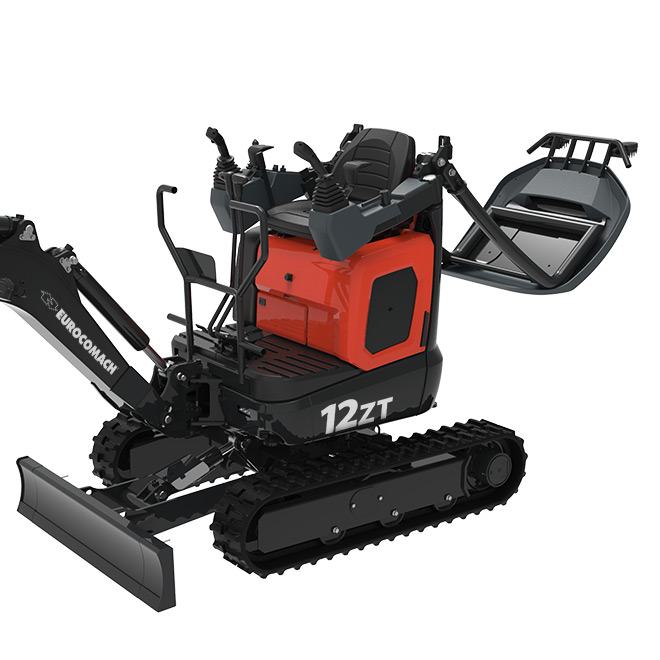 Do you need help?
If you need more information or if you want to request a quote, our consultants are at your disposal.
Contact us