100TR is equipped with a triple arm that offers a longer extension and greater return: this facilitates excavation operations near the machine and makes loading operations easier.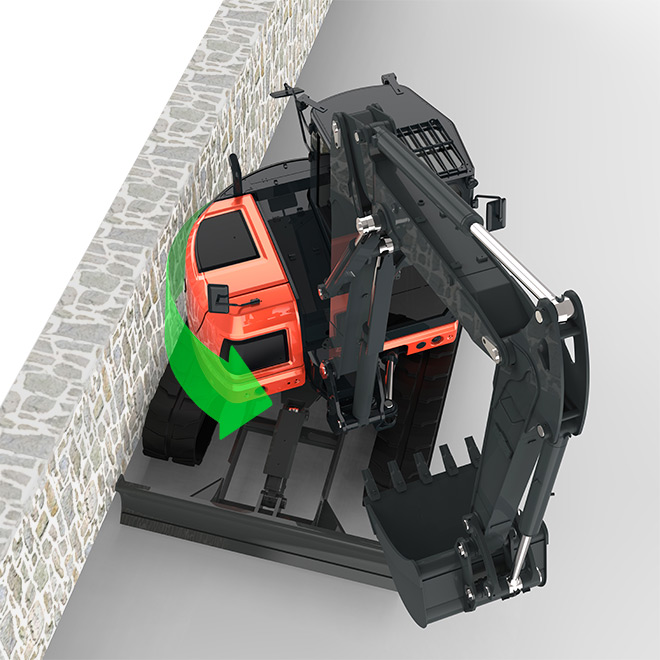 ZERO TAIL
100TR is a zero tail mini-excavator: the ballast remains inside the width of the tracks allowing operation also in areas with reduced space.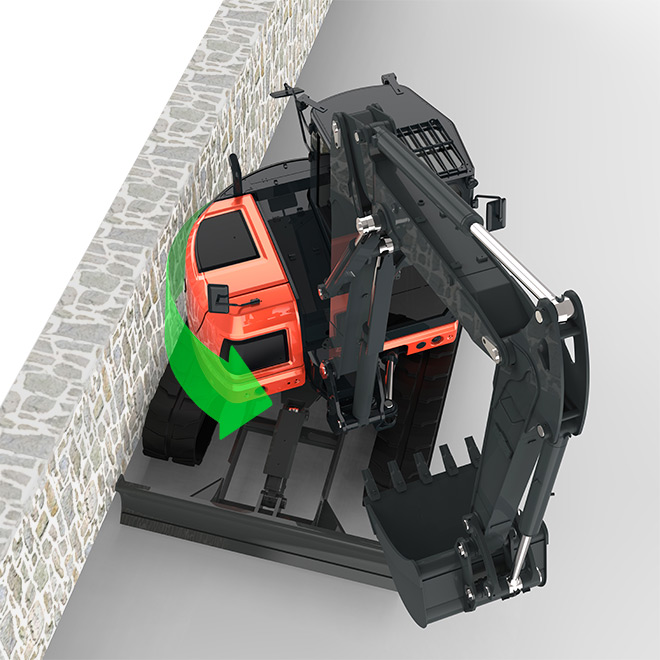 EVERY CONTROL IS IN YOUR HAND
The tilting controls of triple arm and auxiliary hydraulic systems are controlled through convenient and precise proportional electro-hydraulic rollers located on the joysticks.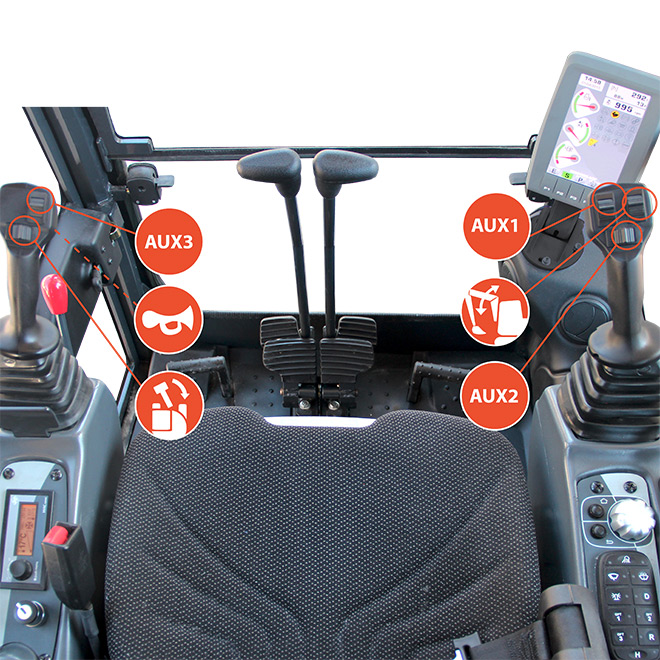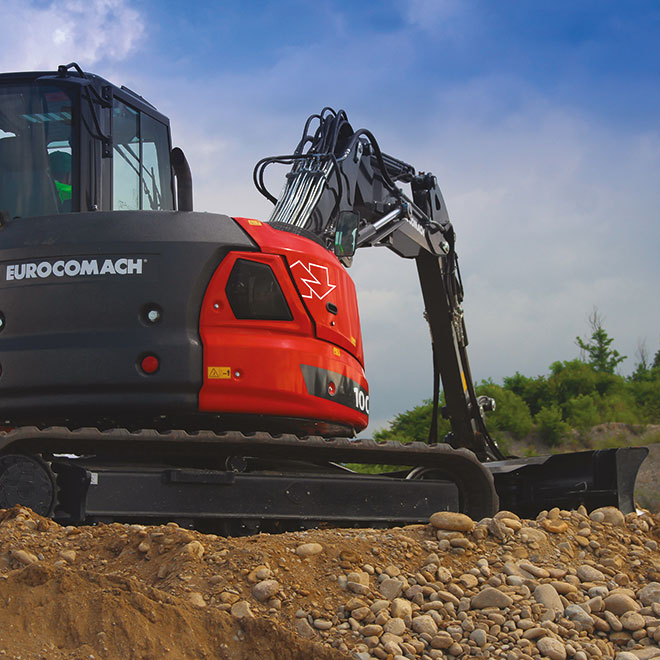 SIDE HEAT ENGINE
All 8-10 tons models are equipped with a side heat engine: this allows the size of the cab to be increased. The blower fan improves engine cooling, making the cabin cooler and quieter for greater operator comfort.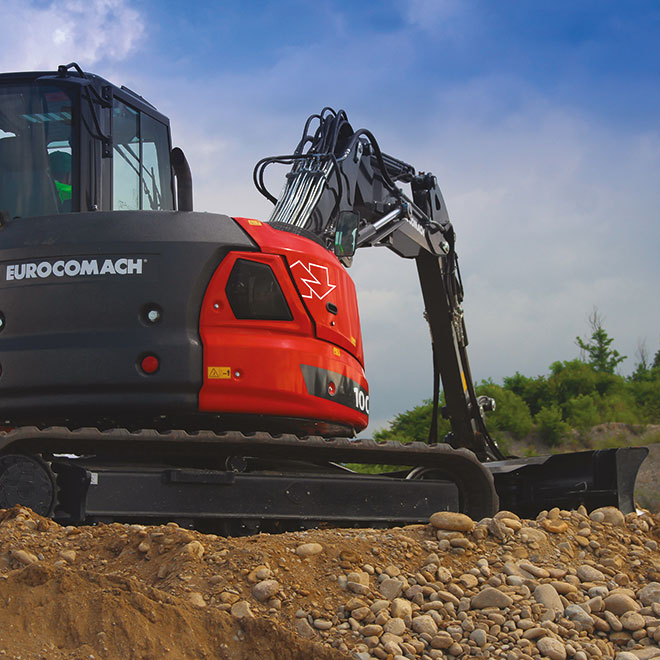 Do you need help?
If you need more information or if you want to request a quote, our consultants are at your disposal.
Contact us