22SR is the new 2,2 ton mini-excavator with reduced rear rotation radius, agile and ideal for limited work spaces.
Designed to satisfy the demands of the northern European markets – where more and more operators were asking for mini-excavators with a wider cabin – this model guarantees the habitability of machines of a higher segment.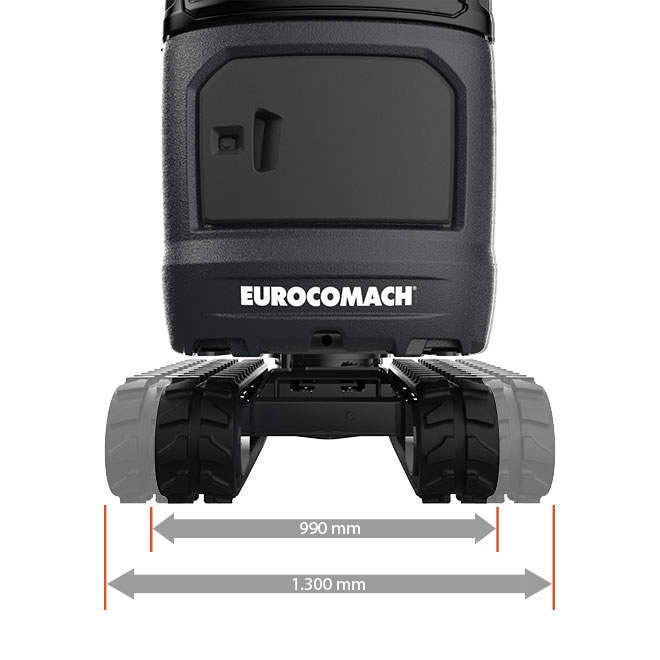 EXTENDABLE UNDERCARRIAGE
The extendable undercarriage (from 990 to 1.300 mm) makes the 22SR an extremely compact and stable machine.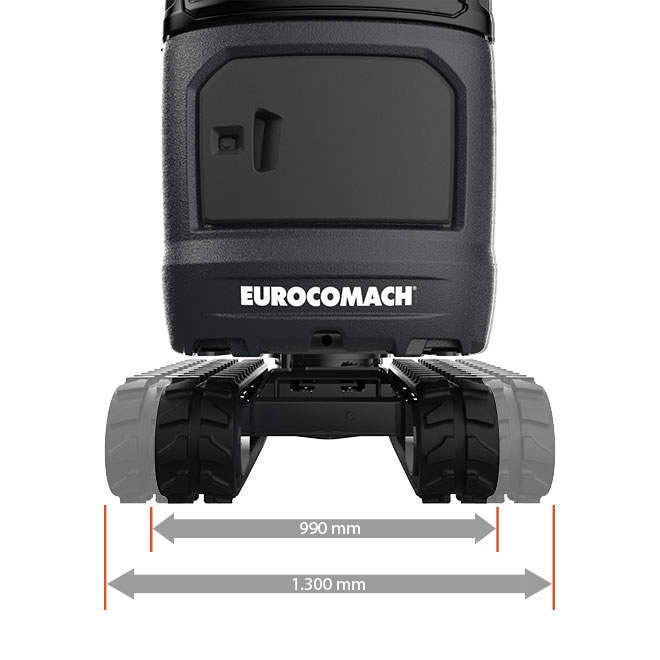 ENGINE STAGE V
The Kubota engine offers a power of 15,4 kW. In addition to being in an optimal position for maintenance, it is compliant with the latest European anti-pollution regulations and provides high performances.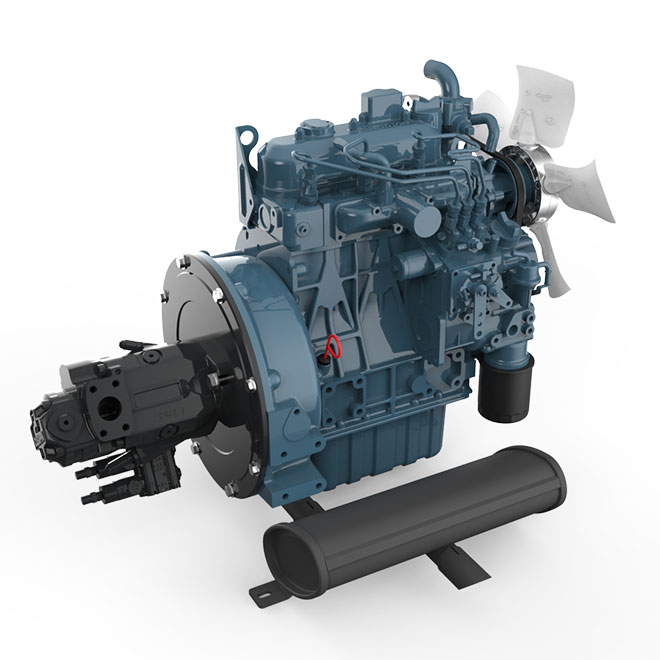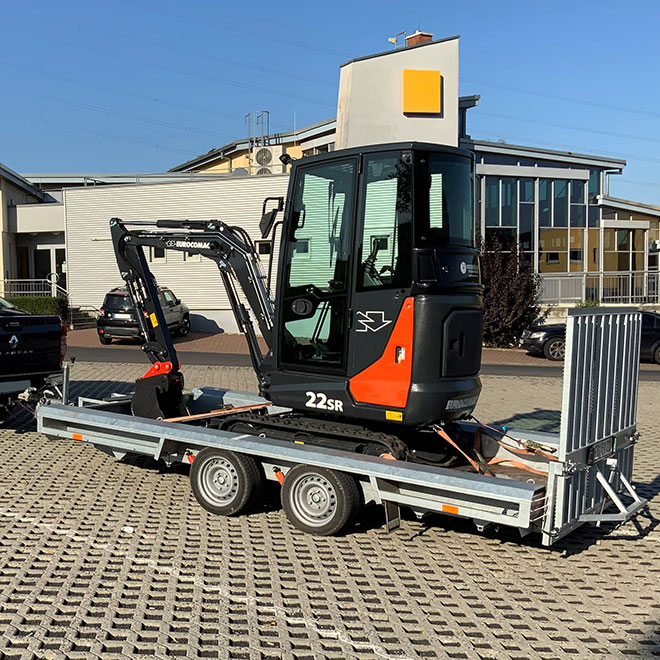 EASILY TRANSPORTABLE SIZE
The machine, easily transportable on a trailer, is equipped with 4 anchoring points on the turret frame to allow the transport in conditions of maximum safety.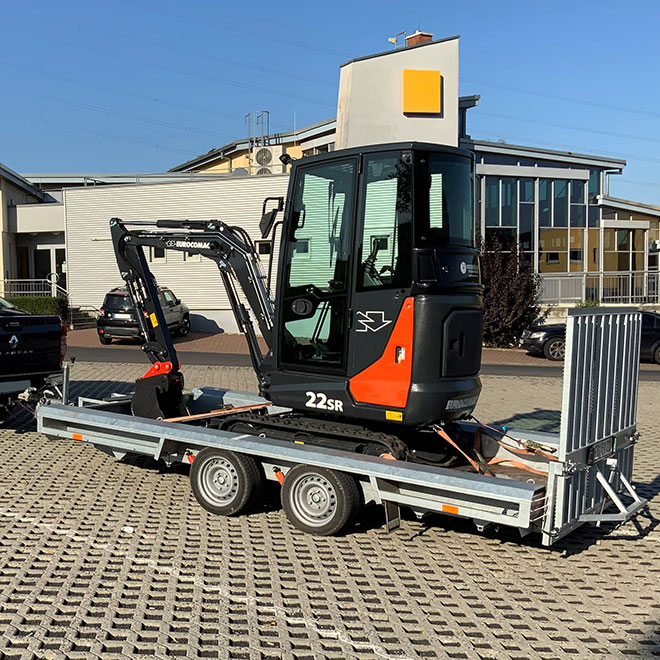 Discover the other products in the Eurocomach range.
Back to the catalog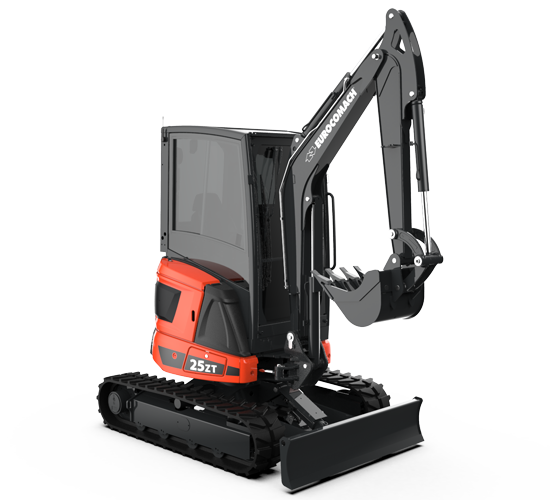 25ZT
25ZT, zero tail, can rotate inside its own track width, even when the cab door is open.
READ MORE
Do you need help?
If you need more information or if you want to request a quote, our consultants are at your disposal.
Contact us