The extremely compact dimensions make 18ZT (zero tail with enlarged carriage) your best ally for all your working needs, both indoors and outdoors.
This model can be equipped with four upright roll-bar protection or cab. The choice allows unmatched versatility: minimum footprint for maximum performance.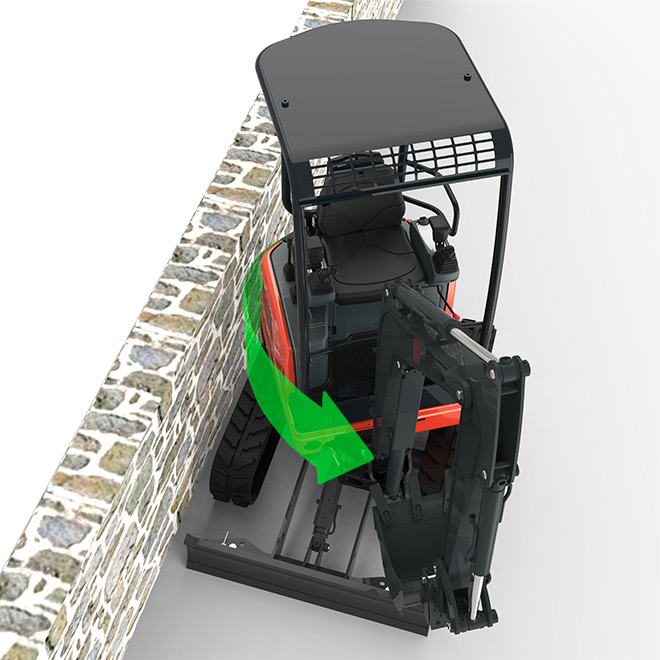 ZERO TAIL
18ZT is a zero tail mini-excavator: the ballast remains inside the width of the tracks allowing operation also in areas with reduced space.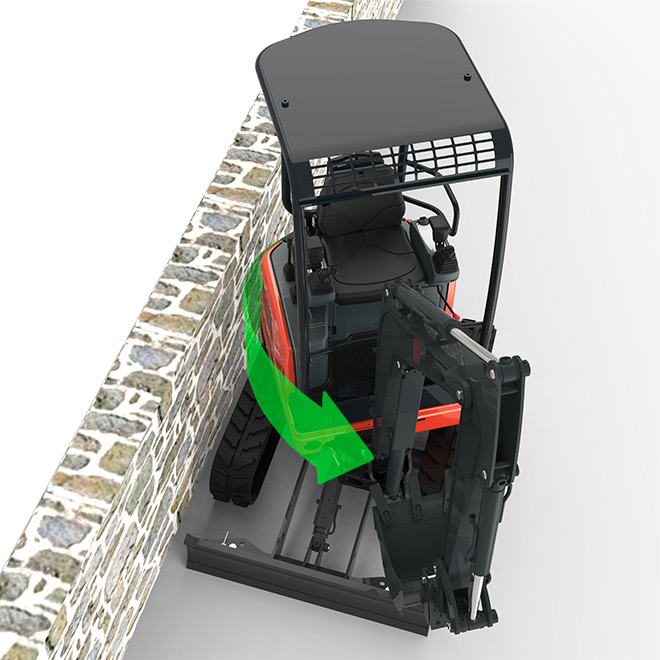 EXTENDABLE UNDERCARRIAGE
The undercarriage and blade can be widened from 990 mm to 1300 mm, ensuring greater stability and thus complete operating mobility.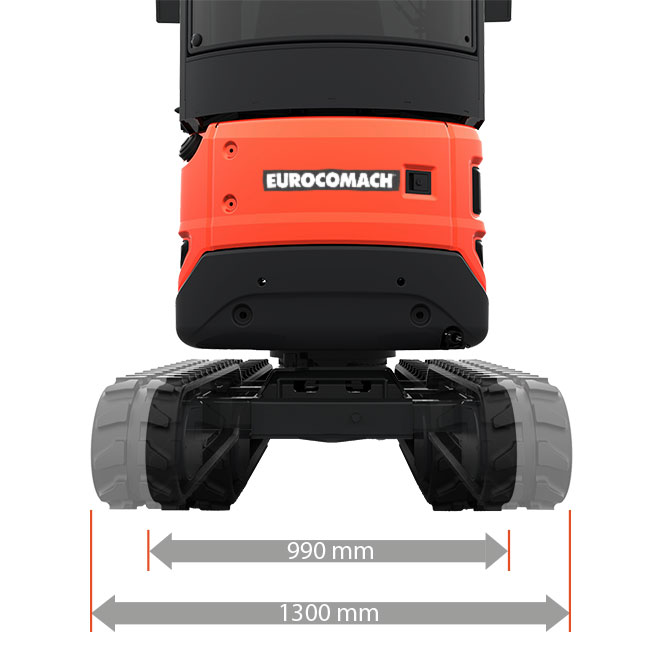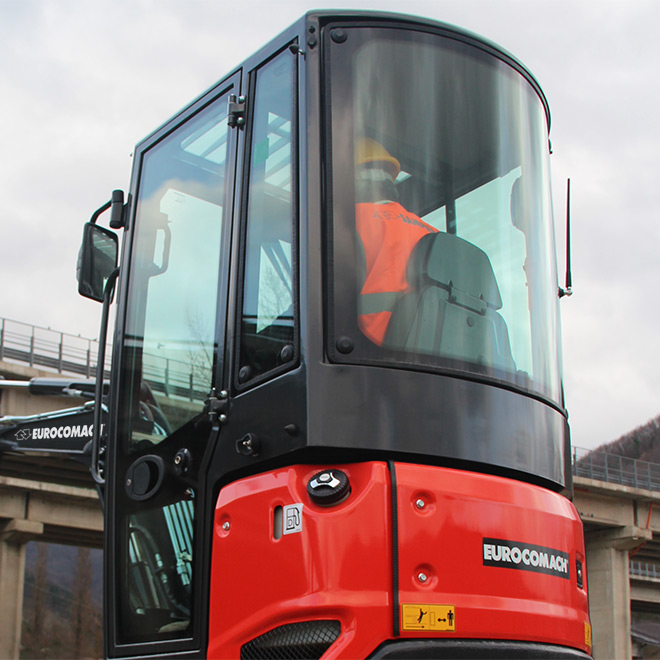 COMFORTABLE CABIN
The cabin, with its generous interior dimensions, offers some of the best interior space in its class: the large width of the access door makes it easy to climb in and out.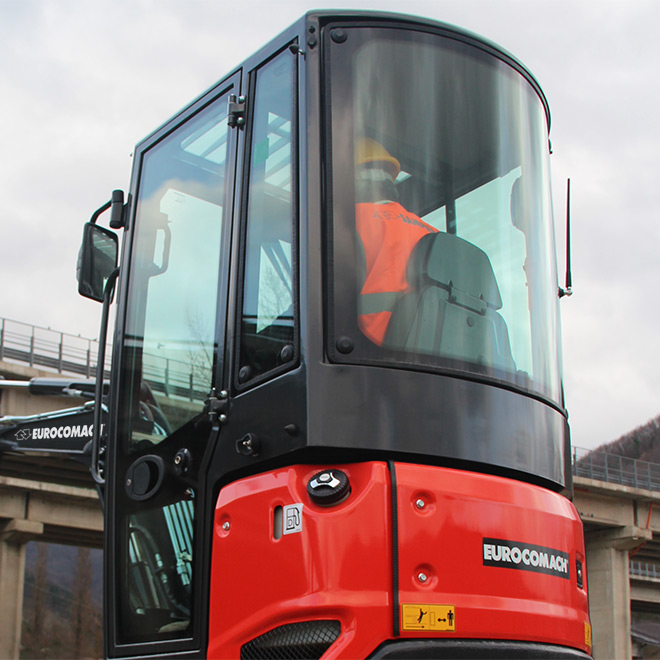 Do you need help?
If you need more information or if you want to request a quote, our consultants are at your disposal.
Contact us