Ideal for any type of medium-small construction site, this model weighs 4 tons and has a zero tail design.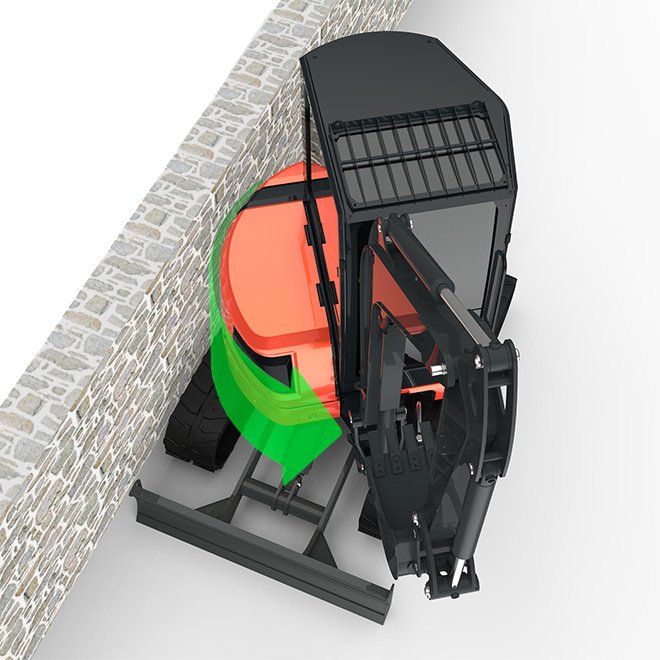 ZERO TAIL
ES40.2ZT is a zero tail mini-excavator: the ballast remains inside the width of the tracks allowing operation also in areas with reduced space.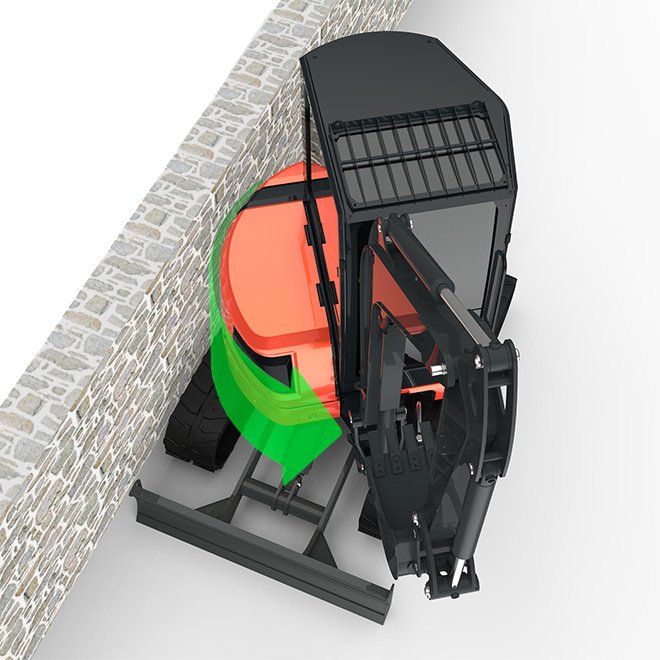 SIDE HEAT ENGINE
ES40.2ZT is equipped with a side heat engine: this allows the size of the cab to be increased. The blower fan improves engine cooling, making the cabin cooler and quieter for greater operator comfort.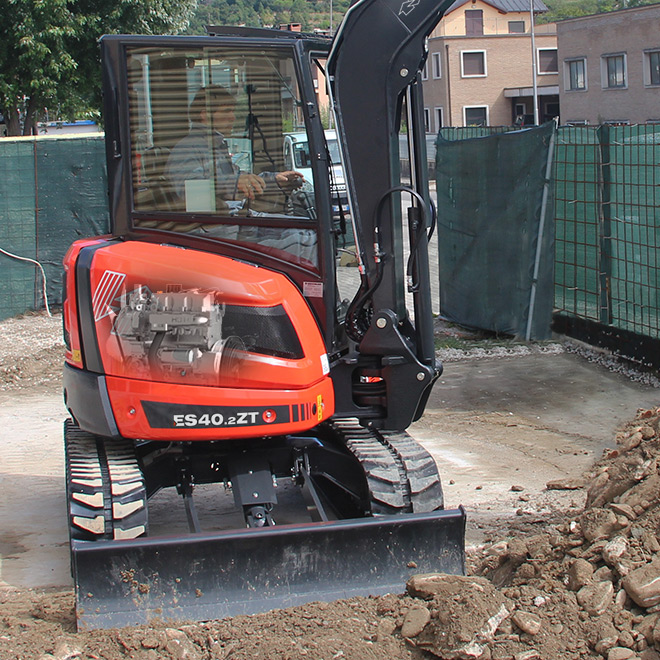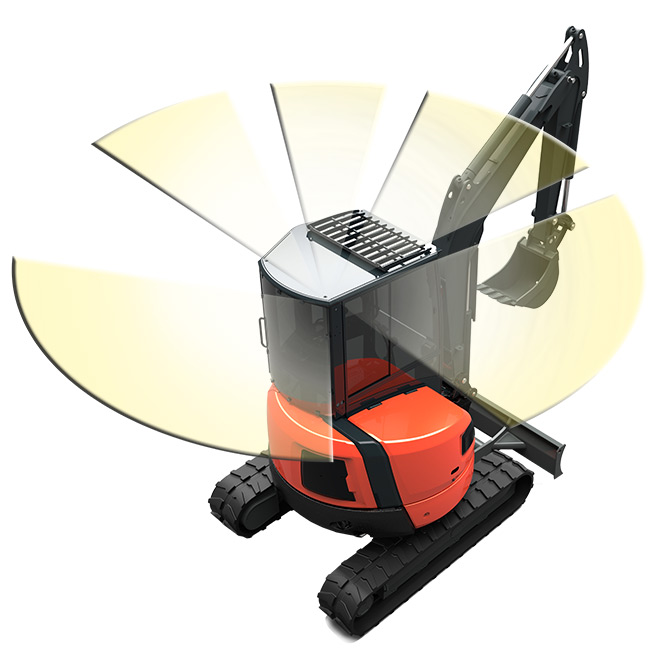 DESIGN AND VISIBILITY
The special design of the body and protective structures give the operator a wide field of vision, allowing easy control of the front tracked part.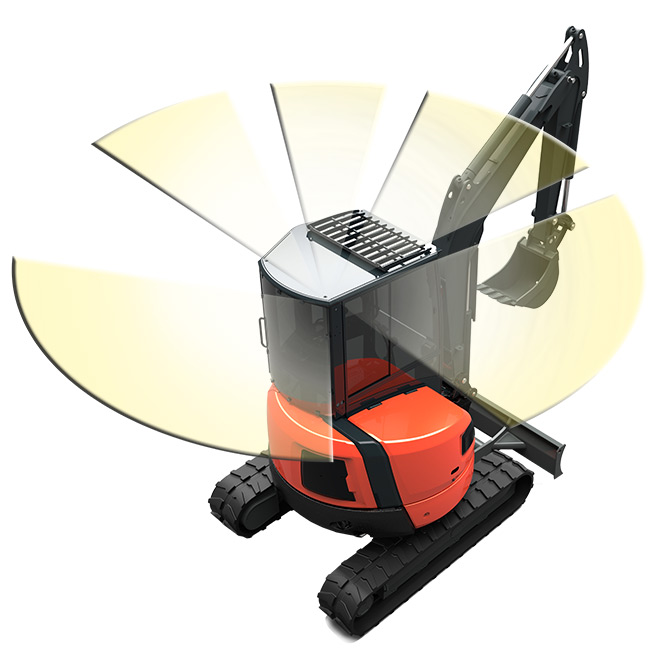 Do you need help?
If you need more information or if you want to request a quote, our consultants are at your disposal.
Contact us