Ideal for any type of medium-small construction site, this model weighs 3,5 tons and has a zero tail design.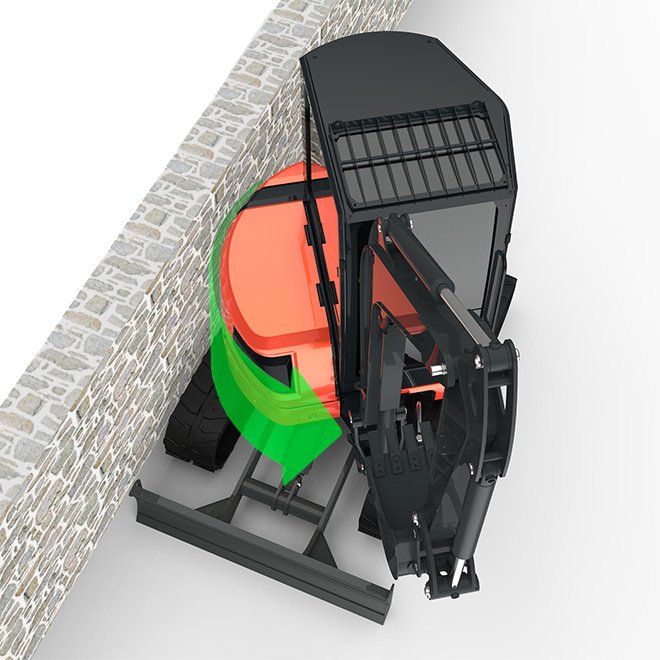 ZERO TAIL
ES35.2ZT is a zero tail mini-excavator: the ballast remains inside the width of the tracks allowing operation also in areas with reduced space.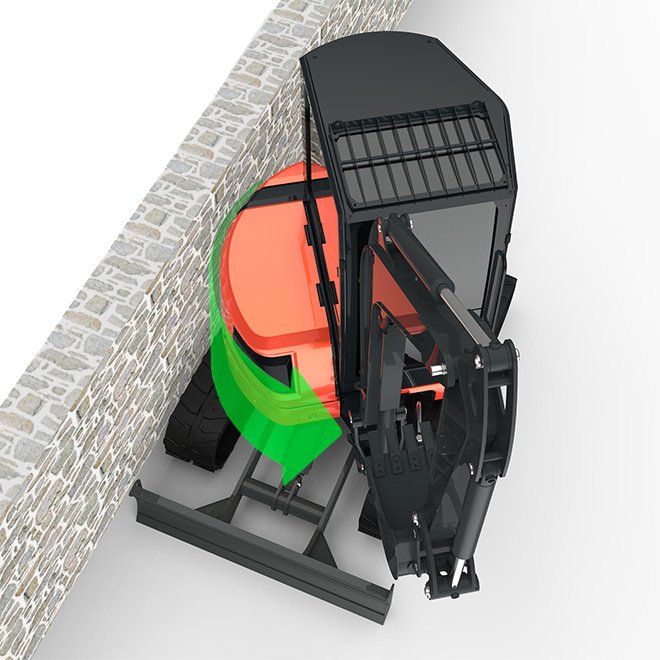 SPACE FOR SERVICES
Services related to the heat engine are easily reached through a wide opening and the side compartment. All the filters (fuel, oil and air) in addition to checking and topping up the engine oil, are easily identified on the side.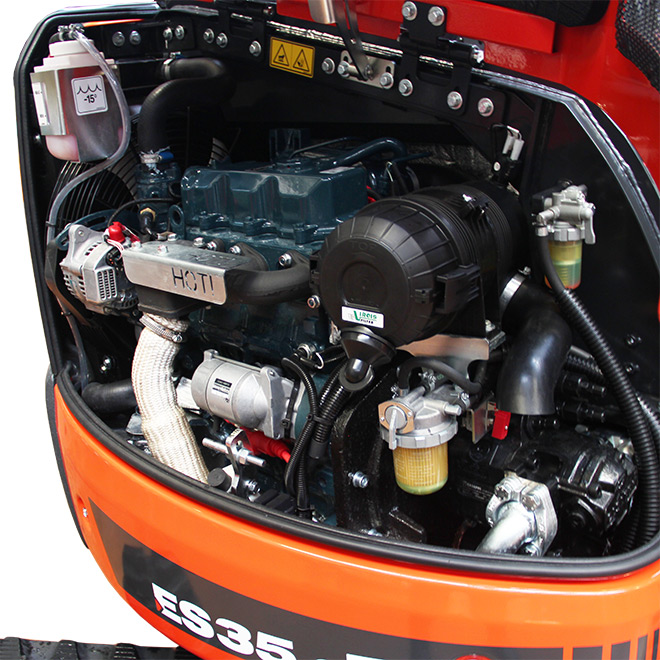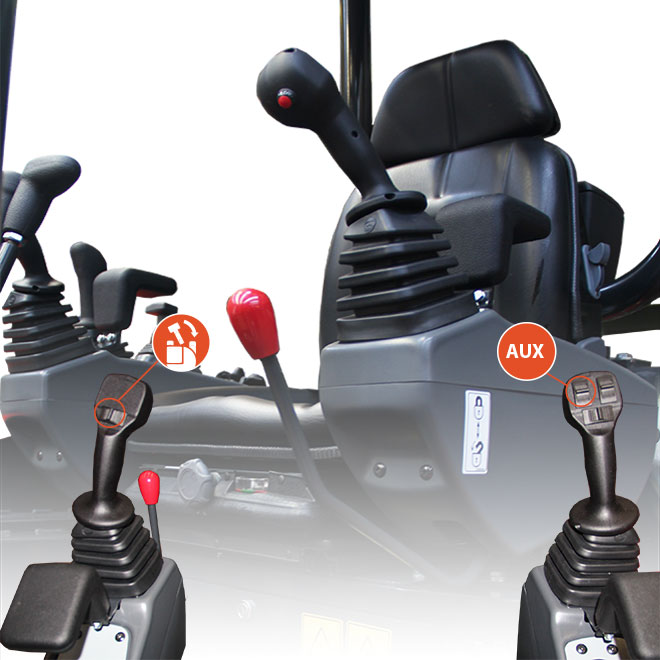 EVERY CONTROL IN YOUR HANDS
For quick and easy machine operation, the tilting controls and auxiliary hydraulic system are located on the joysticks. In addition to them, on the right joystick, there is an additional roller with electrical hookup for a second auxiliary hydraulic system.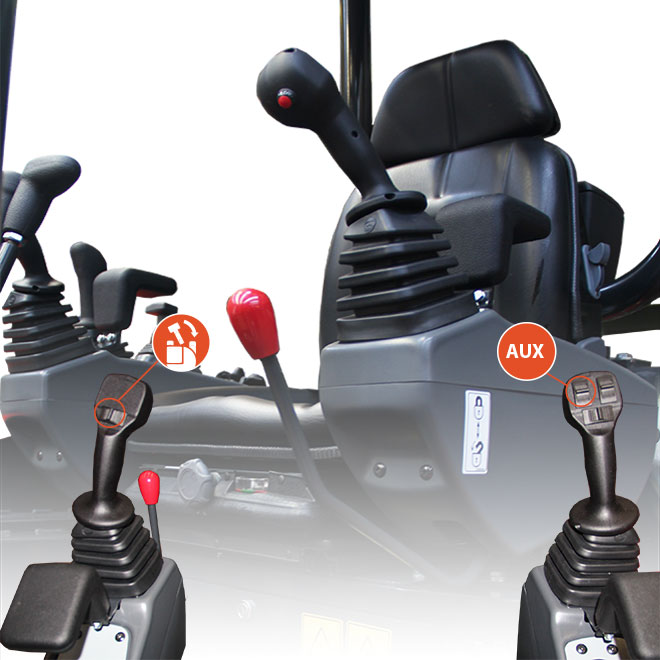 Do you need help?
If you need more information or if you want to request a quote, our consultants are at your disposal.
Contact us