Ideal for any type of medium-small construction site, this model weighs 2,8 tons and has a zero tail design.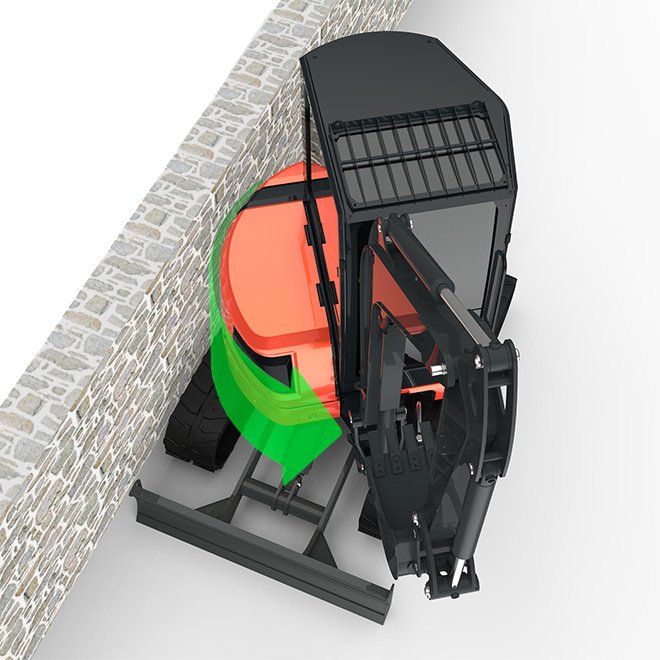 ZERO TAIL
This is a zero tail mini-excavator: the ballast remains inside the width of the tracks allowing operation also in areas with reduced space.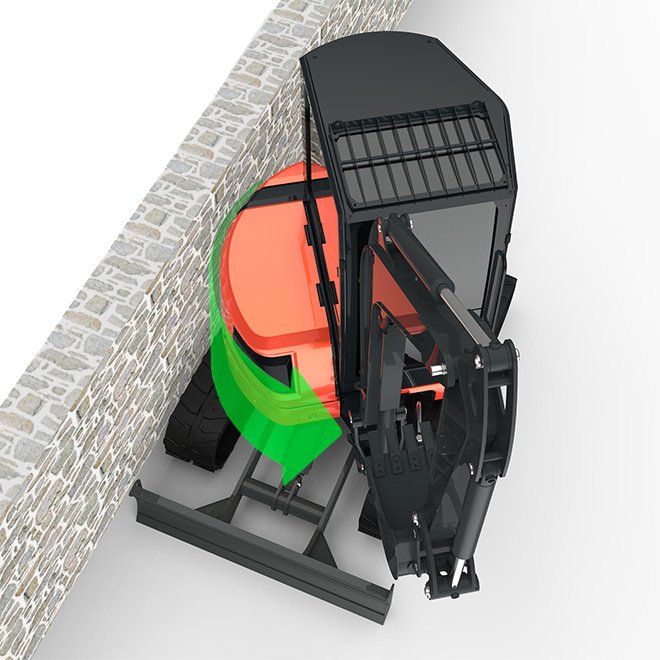 LOAD SENSING HYDRAULIC SYSTEM
The ES28.2ZT is equipped with a Load Sensing System, which allows fuel savings of up to 15%. The pump capacity is 105 + 10 lt/min.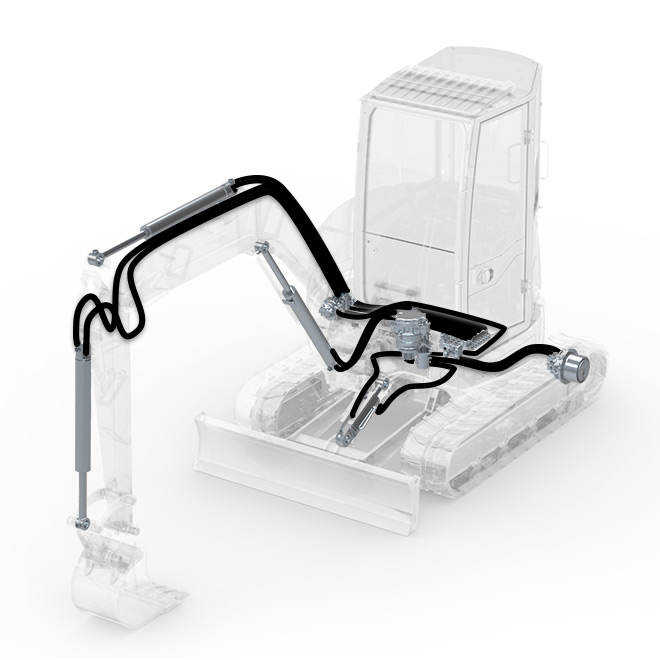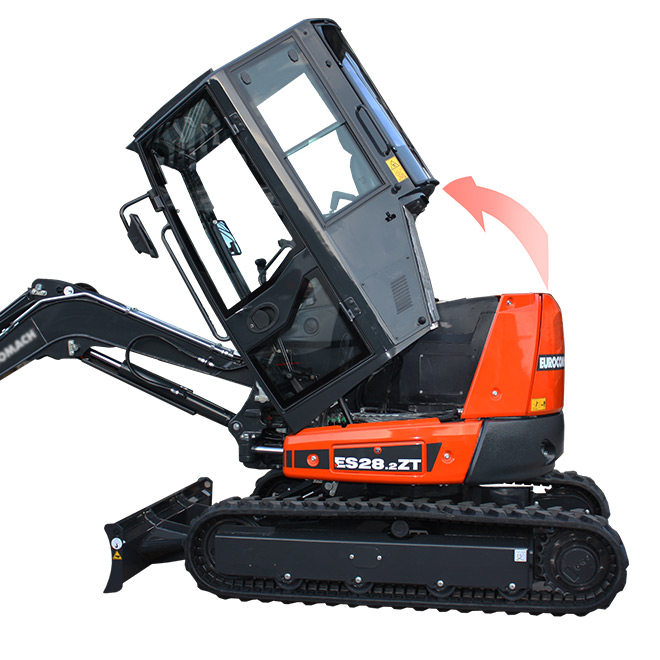 EASY MAINTENANCE
Quick and easy tipping of the cab gives easy access to the distributor and the main components of the hydraulic system: just a few gestures for major added value.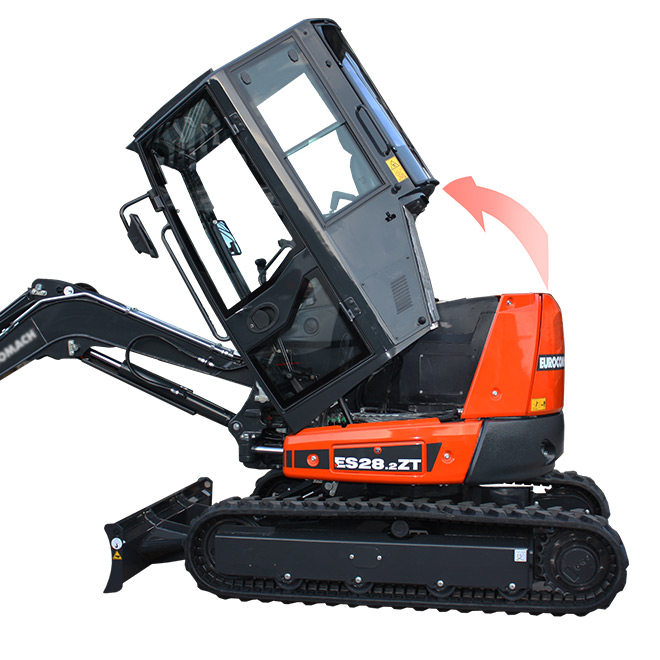 Do you need help?
If you need more information or if you want to request a quote, our consultants are at your disposal.
Contact us