24SR is part of the reduced rear rotation mini-excavators range.
It can be equipped with four upright roll-bar protection or cab. The choice allows unmatched versatility: minimum footprint for maximum performance.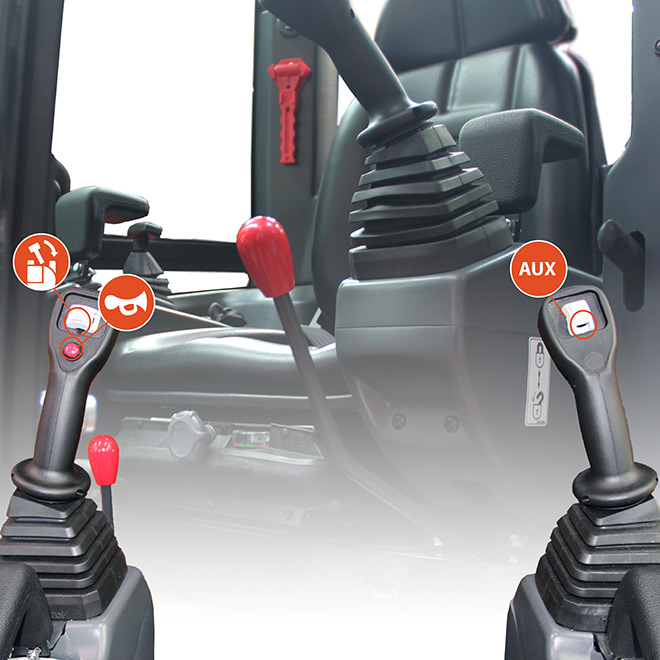 EVERY COMMAND IS IN YOUR HAND
For quick and easy machine operation, the tilting controls and auxiliary hydraulic system controls are located on the joysticks.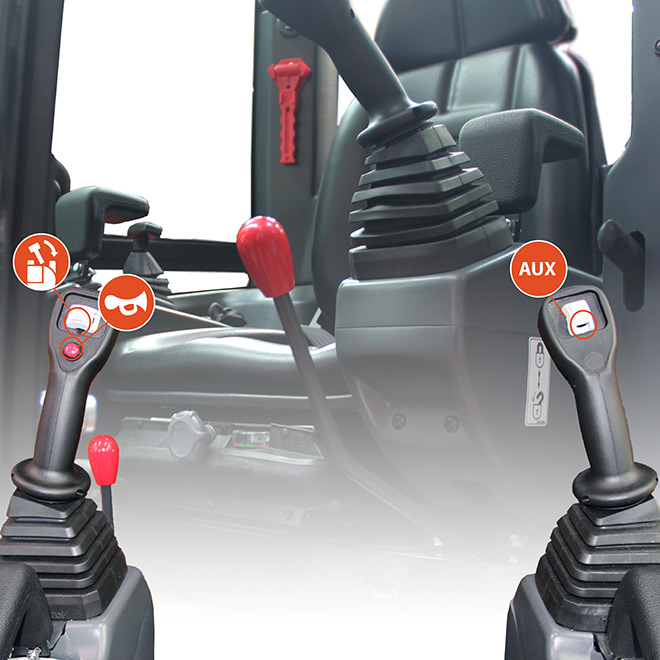 INTEGRATED FUEL TANK
The integration of the fuel tank into the rear ballast allows the installation of a spacious but still compact cabin. This makes it a unique machine in its category.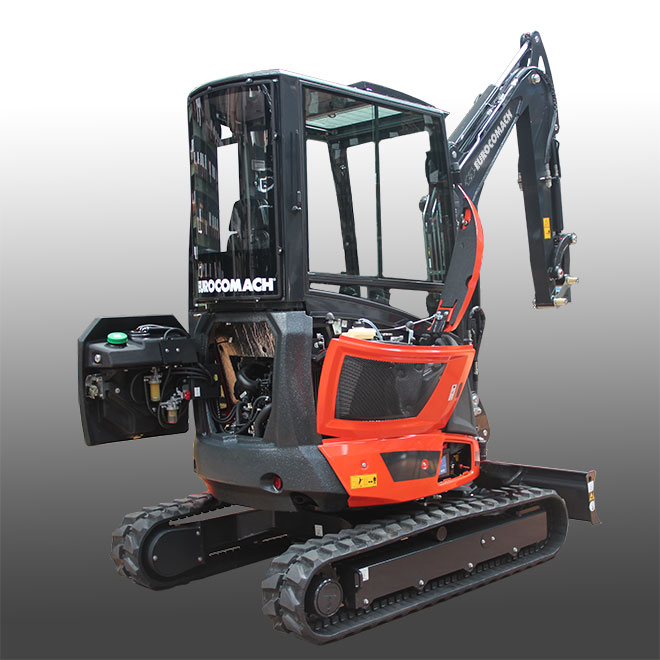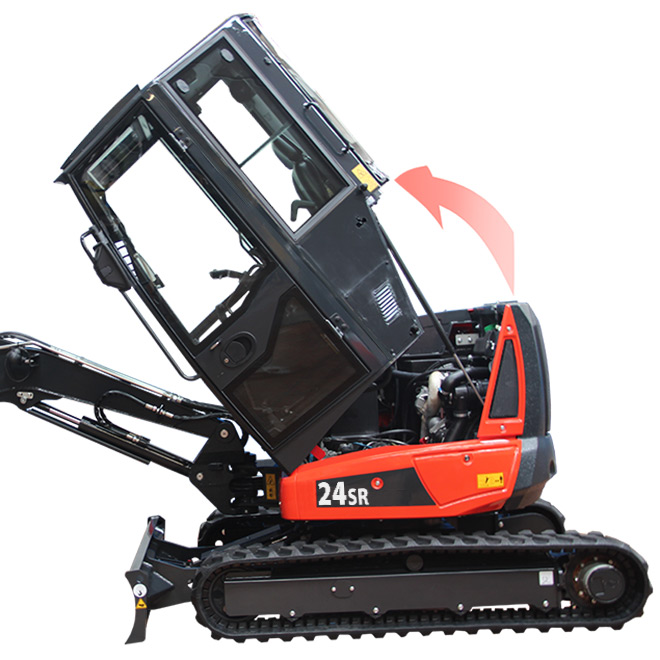 EASY MAINTENANCE
Quick and easy tipping of the cab gives easy access to the distributor and the main components of the hydraulic system: just a few gestures for major added value.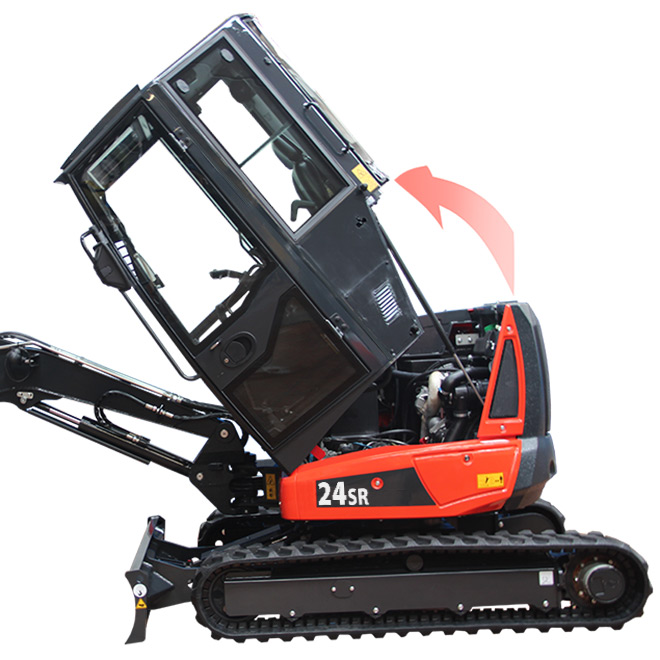 Do you need help?
If you need more information or if you want to request a quote, our consultants are at your disposal.
Contact us