The 17SR is the new 1.7 ton Short Round mini excavator that can be used in various working conditions.
Equipped with a 1.15 m dipper and a 80 kg additional counter weight, the 17SR guarantees high performance with maximum stability.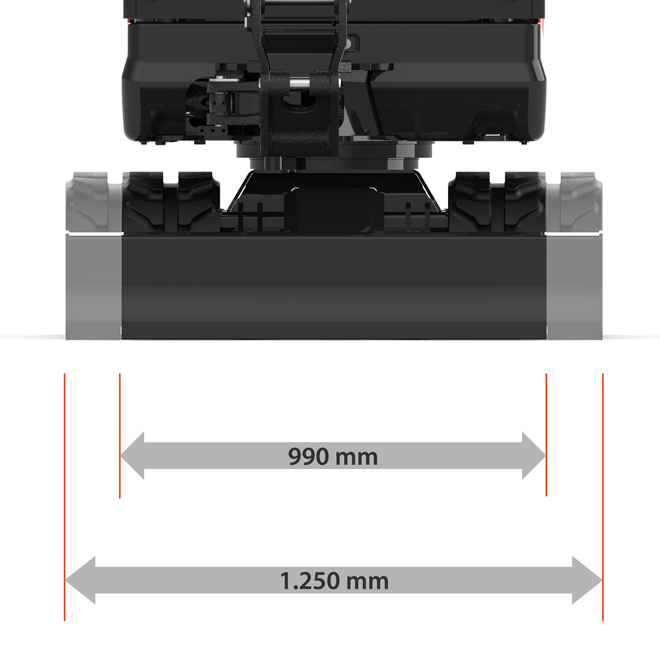 EXTENDING UNDERCARRIAGE
The undercarriage and the blade can be widened from 990 mm to 1.250 mm, which allows easy driving through the narrowest entrances and at the same time ensures high stability.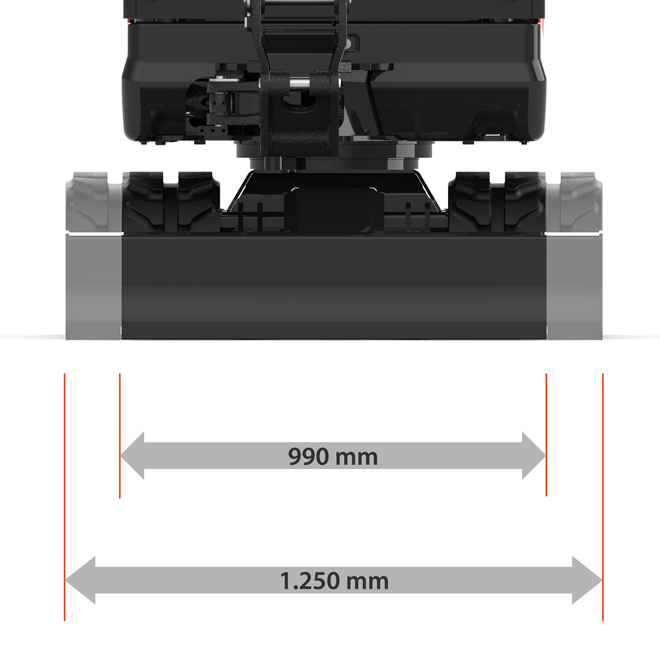 SELF-SUPPORTING CANOPY
The use of a self-supporting canopy allows the mini excavator to be lifted or craned easily, which significantly reduces loading and unloading times.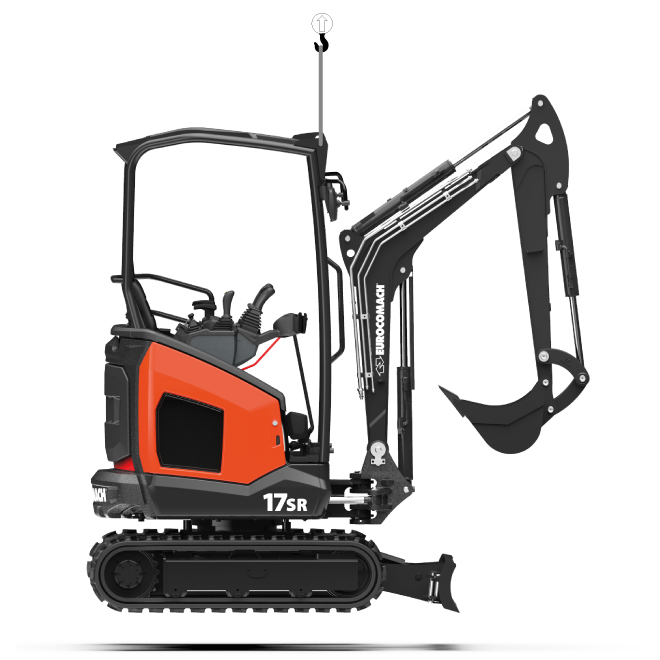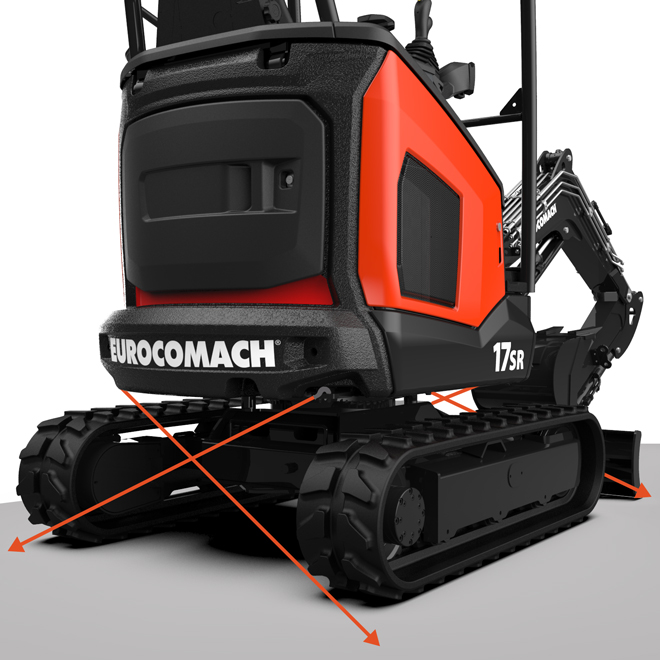 TRANSPORT FIXING SAFETY
The machine is equipped with 4 lashing points on the lower part of the turret. Extremely easy to reach, they allow the machine to be transported with maximum safety.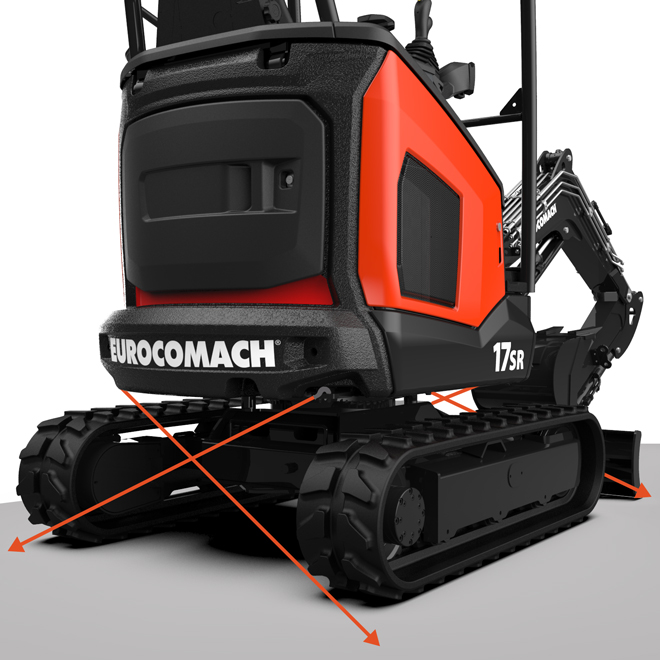 Do you need help?
If you need more information or if you want to request a quote, our consultants are at your disposal.
Contact us