Its extremely compact size allow it to pass through narrow spots and to be used in internal spaces where other machines cannot access.
The zero tail type design combined with the pull down canopy with two uprights means that 10ZT is your best ally in all situations: from small indoor demolition work to outdoor building and gardening applications.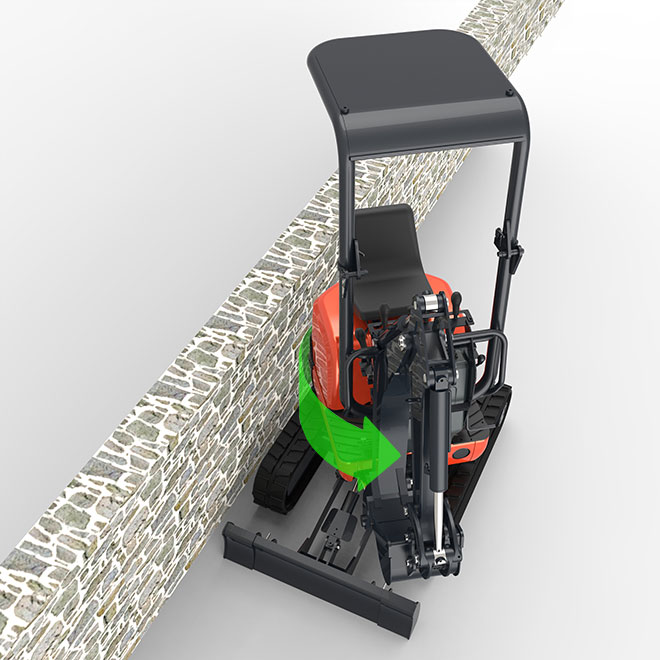 ZERO TAIL
The 10ZT is a zero tail mini-excavator. The ballast remains inside the width of the tracks allowing operation in areas with reduced space where conventional machines are unable to operate.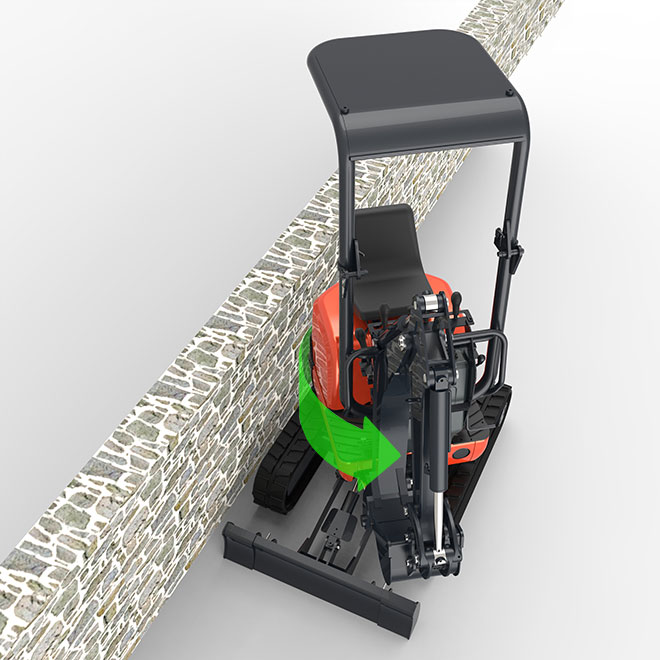 EXTENDABLE UNDERCARRIAGE
The undercarriage and blade can be widened from 760 mm to 990 mm, ensuring greater stability and thus complete operating mobility.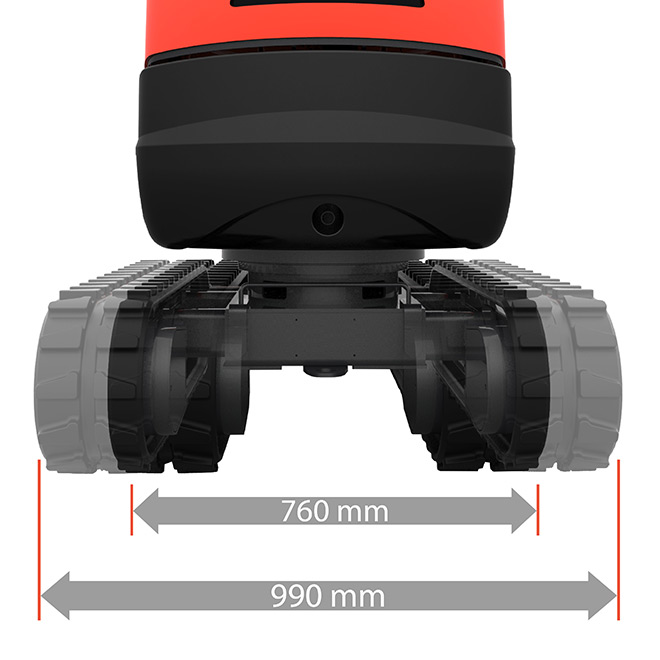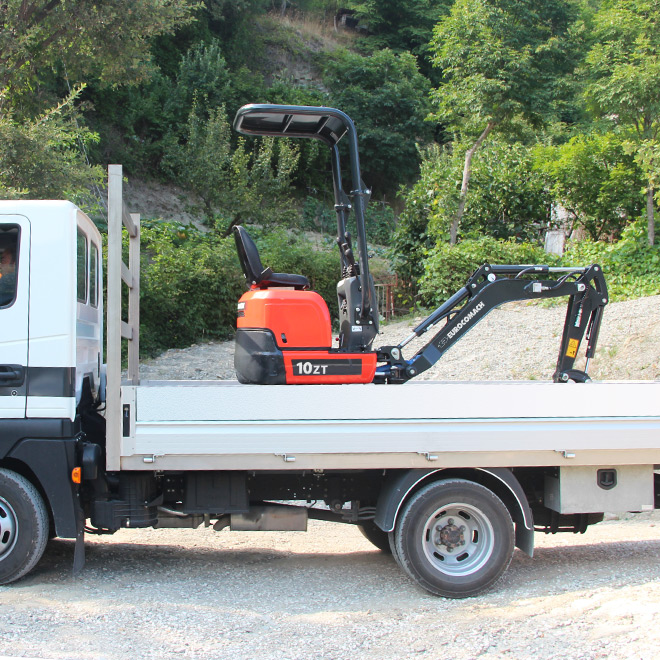 EASILY TRANSPORTABLE SIZE
Besides easily passing through low spots, 10ZT is easily transportable.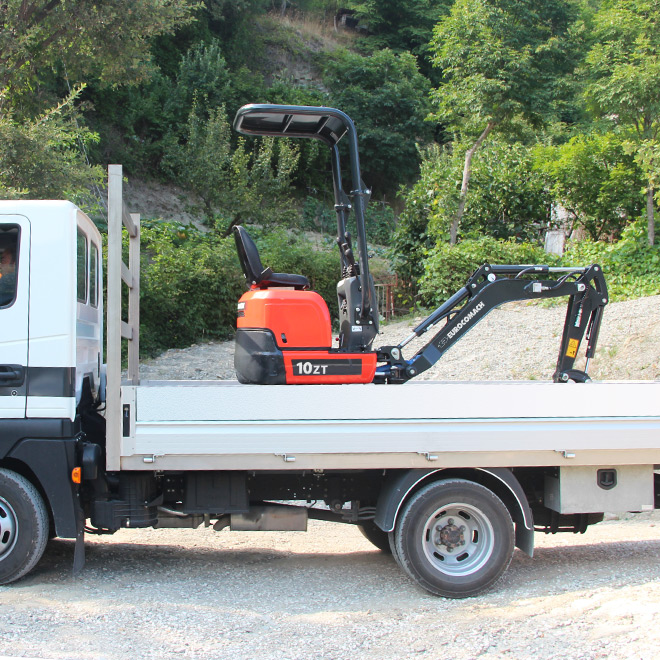 Do you need help?
If you need more information or if you want to request a quote, our consultants are at your disposal.
Contact us